Why I Prefer To Be Rich in Experiences
Before I graduated from university, I envisioned my post-grad life to be somewhat of the following: successful career in PR, apartment in the city, happy hours with my girlfriends, etc. After I studied abroad, as cliché as "I found myself in Europe" may be, I did absolutely discover that travel was going to be a priority in my life and the aforementioned vision of what I though being a young adult entailed was getting blurred.
As graduation neared and it came time to start looking for a job, I couldn't help but question if I really 'had to' jump right into my career. Thankfully, the bad economy was on my side, and try as I might (though half-heartedly) I wasn't met with any offers. Instead of being disappointed, I saw it as an amazing opportunity to ditch the path laid before me by so many others and create my very own.
Most of my fellow middle-class Americans are set on the road to success: go to college, graduate, find a 'real' job, marry, have kids…rinse, repeat. This is a perfectly respectable path, handed down from the hard-working generations before us. It's a path many of my countrymen before me have taken; and most when met with old age, can reflect on life and be thankful for taking this secure route.
But for me, there was something crucial missing in this cookie-cutter plan. I realized it's easy to get sucked into a life of climbing corporate ladders and before you know it, you've worked your life away and aren't free to explore the world until you're 65. It both broke my heart and made me utterly happy to see old couples hand-in-hand amongst the ruins of the Acropolis, or the majestic Alhambra.
It broke my heart because I could only imagine how hard it must be to get around and spend a day on your feet sightseeing when you're old, but it made me happy that they were out there anyway, enjoying their retirement that they've worked so hard for.
It made me realize that while the rest of the world works to live, my hard-working fellow Americans live to work, and that I never want to live like that. I never wanted to wait until I'm old to start seeing the world. So whether you have 2 weeks of vacation a year, or 3 months, use it wisely. Make travel a priority.
And though my post-grad life looks nothing like I imagined it would, I'm doing what I love and I'm seeing the world while I'm still young. It's not because I'm lucky, or rich. It's because I prefer to be rich in experiences and made it a priority to do so. It's because learning a new language and experiencing a different culture was something I wanted to do, so I found a way to do it.
It wasn't easy to get here though. It took a lot of self-doubt and "what the heck am I doing?!" to get where I am and realize I'm exactly where I need to be. For right now. :)
I'll leave you with this: "The tragedy of life is not that it ends so soon, but that we wait so long to begin it."- Anonymous So, what are you waiting for?
Curated Links Week 2
Photo: San Francisco, 2011
I hope you're all recovering well from St. Paddy's Day! I had a great day—went to Tarifa for a beachside walk at sunset, out for drinks in the center, then out again for tapas and beers at one of my favorite local restaurants. We finished the meal with a shot of ron miel (honey rum, mmm!) from the bar, that our waiter so nicely decided to give us. Not exactly a digestivo, but who am I to refuse?
The weather is warming up quickly here and I'm so excited to break out my dresses and sandals…but not quite yet. On the travel agenda, I'm tying up loose ends for Semana Santa in Lisbon, Portugal, planning a road-trip to Madrid to see the Copa del Rey final, and might throw in a weekend to Bilbao/San Seb since we have a long weekend in May coming up. 
Without further ado, here's a round-up of links for this week:
I am completely wishing they sold edible peanut butter here in Spain because these peanut butter and jelly bars look to-die-for!
Are Americans letting their polite ways fall to the way-side? Sounds like they're turning into Spaniards!
Awesome story about a woman who backpacked through Europe and the Middle East in the 1950's, lost her passport and was recently reunited with it.
Hello, creative-types! Host your portfolio online for free here.
I enjoyed this post on learning to live with your wanderlust.
Need ideas for photography? Check this PDF list, sorted by month.
Have a great week!
Santorini: The Stuff Dreams Are Made Of
Going through my Santorini pictures always makes me happy. I feel so blessed to have been able to visit this famous Greek isle, not once, not twice, but THREE times! It's truly a magical place, and even though it's overrun by cruise ship groups come high-season, I recommend it to everyone, as it's an island with something to please everyone.
Though Santorini promises to be an incredibly romantic island, it's also perfect for sun-worshippers and back-packers seeking beach parties by day, and dance clubs by night. Families, foodies, history-buffs and retirees will enjoy the island too—you just need to know in which area to stay according to your interests:
Fira is the center of Santorini's action. Though it can be touristy, you can find some excellent family-run hotels further back from the pricey caldera-view hotels. In 1956, there was a devastating earthquake that destroyed half of Fira town which has since been rebuilt. Stay here if you want the best of everything: a quiet place to sleep, excellent nightlife based in the Erythroú Stavroú central square and no shortage of restaurants (however with price tags to match this highly-trafficked area).
Akrotiri is the site of the Minoan ruins that the history-lover in me is fascinated by. The advanced Minoan civilization lived here on Santorini until 1450 B.C. (scholars debate exactly when) when the volcano exploded in one of history's most violent explosions ever. 
Present-day Akrotiri is located in a very peaceful part of the island, near the Red Beach (where the volcanic sand really is red!) and in an area where many locals live. Be sure to check locally if the ruins are open—they've been closed since 2005 when a roof collapse killed a tourist.
Oía is stunning. It's called the Paris of the Aegean and is famous for its must-see sunsets. This part of the island is perfect for couples on a romantic getaway and those seeking a peaceful, relaxing vacation. Even if you're not staying in this part of the island, take the bus out there and make time for the sunset—it's magical!
Kamari For families I recommend the resorts on Kamari. This area has access to the black volcano beaches, many Greek tavernas and isn't rowdy like Perissa and Fira can be.
Imerovigli is another quiet option which can be thought of as an extension of Fira. Its location offers lots of small hotels and apartments with caldera views, not to mention plenty of Greek Orthodox churches to explore by day.
Perissa is a backpacker's haven. Think cheap, clean hostels for as low as 10 Euros/night, a long strip of beach bars, restaurants and cafés and lots of sunburnt foreigners and young Greeks playing beach volleyball and sipping on cocktails in the sand. 
So now that you know where to stay in Santorini, here's what to expect: sheer beauty.
When I first traveled to Santorini in summer of 2008, I was floored by it. Perched precariously on dramatic cliffs overlooking the Aegean, words hardly do this place justice. It's on the top of many a bucket list for good reason and is easily one of the most stunning places I've ever seen.
During my visits to Santorini, I would get lost for hours wandering the streets of Fira, having long chats with friends over frappes and snapping away with my camera before hopping on my motorbike to the next part of the island.
See a peek of what I saw…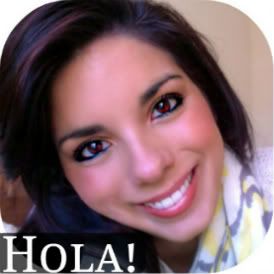 I'm Christine, a native Seattleite and current expatriate in southern Spain. I blog about living abroad, food, travel, and always encourage taking the unconventional path.
Private Health Insurance
If you or your family becomes ill living abroad, or if you encounter different healthcare, climates, diseases & languages, Aetna medical insurance has you covered.