Guest Post: Coming Home
So, you've spent the last year teaching English in Spain/on a round-the-world trip/WWOOFing in rural Australia/generally avoiding the real world. And you're coming home. Ugh.
 
To some people, coming home is a let down. There are no multilingual parties with blasting house music in small town America. There are no beaches in Nebraska. Everybody speaks English and you can't make 20 euros an hour just by speaking to another adult in your native language anymore. London isn't just a two-hour plane ride away. Bummer.
 


 
As for me, I was ready to come home—ready to understand everything going on around me, ready to eat some of my favorite foods, ready for the convenience of driving, and most certainly ready to hug my family and friends. Nonetheless, I wasn't ready for the small things that suddenly seemed jarring. You may think I am talking about the phenomenon known as "reverse culture shock." Well, yes and no. I am aware that this phenomenon exists, but I refuse to apply it to my situation, as I don't think I ever felt shocked, more jarred, if you will. When I first went to Spain, I did feel genuine culture shock and continued to experience it off and on throughout my stay.
 


 
What are some things you can do to make the transition back home easier? Let me help.
 
Don't expect everyone to want to listen.

I know it's surprising, but not everyone wants to hear about that time you went to Paris, ate nothing but

pain au chocolate

, and climbed the Eiffel Tower. Sure, your mom cares, but to other people, it may be just another boring story, even if it

did

happen in Paris.
It's okay to miss it.

I thought that when I came home I was ready—I wouldn't miss a thing. But of course, I was wrong. I missed walking instead of driving, the coffee, sharpening my Spanish skills, and the people most of all. Missing someone or something is certainly not easy. But it's normal. Accept it. I've accepted that I will always be missing someone or something, no matter where I am. My heart is in two places now.
Appreciate what you have.

While it's okay to miss things, don't spend your days pining away for what you left behind. You knew not to do that when you were away from home; don't do it now that you're back. If you're always saying to others (or yourself), "Well, in ___________, we always ___________," you'll: a) be annoying and b) make yourself sad. Neither one of these things is desirable.
Laugh at the things you now find funny or different.

Coming back home from a foreign country reminds you that the way you used to do things isn't "natural." It's cultural. Eating lunch at noon may now seem odd—isn't 12 p.m. way too early to be eating anything substantial? Why do we say "see you later" and mean "goodbye," not actually "see you at a later time today"? We sure do have an overwhelming amount of choices for cereal, don't we? Does

everything

stay open for 24 hours? What person goes to Kroger at 3 a.m.?
Become a know-it-all.

Okay, don't actually become an obnoxious

sabelotodo

(Spanish for know-it-all), but feel free to correct others' misconceptions about the country you once called home. When someone mentions how spicy Spanish food must be or asks if you ate burritos a lot, try not to get frustrated—just tell them that Spain isn't Mexico and a tortilla is really a potato egg omelet. You can give others vacation advice and help people learn Spanish. It's fun to be the go-to person on a certain topic!

[Except for when this guy is around.]

---


Kaley is a 24 year-old former expat in Spain, transitioning back to life at home in the Midwest. She works as an ESL teacher for kids from 5 to 17. While in Spain, she met Mario, her current boyfriend, and fell in love. (She also learned a bit of Spanish.) They have spent the last two years flying back and forth, meeting each other's families, and job searching. They hope to live in the U.S. in the future. She blogs about her life, love and all things Spanish at ymuchomas.com.



blog comments powered by

Disqus
0802753 liked this
themalama liked this
christineinspain posted this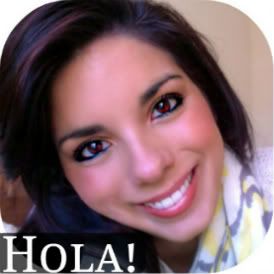 I'm Christine - a 25 year old expat living la vida Española on the Mediterranean coast in Spain!