Guest Post: Fall in Love With Gaudi's Barcelona
While I'm enjoying my last few days at home, please read on about Barcelona's esteemed architect, Antoni Gaudi. Today's post has been made possible by Jet Abroad.
Barcelona is the home of great architecture in Spain. Although the city might not have a reputation as being the cheapest destination in Spain to visit, if you take advantage of the cheap flights on offer at the moment, you could soon be winging your way to this structural wonderland.
Antoni Gaudi is easily one of Spain's most famous and illustrious architects: it's more than fair to say that Spain wouldn't look the same without his influence and Barcelona would most certainly be a different place. Responsible for Barcelona's most famous landmark, La Sagrada Familia, Gaudi's Art Nouveau style has had a lasting impression on the city that tourists from around the world still flock to experience.
Gaudi's most notable works include the Casa Batllo, a somewhat controversial building that Gaudi renovated in the early twentieth century. The façade received a Modernista reworking with bright colours, scaly roof tiles and carved windows that some praised but others accused of being an eyesore.
Then there is, obviously, La Sagrada Familia – this white elephant of a basilica began construction in 1883 and is still not completed some 80 years after Gaudi's death due to the interruptions of Gaudi's death, the Spanish civil war and several fires. The basilica features a stone carved representation of the birth and death of Jesus Christ and a third façade, still under construction, will show the power of the elements. This enormous work in progress is beloved by some and treated with contempt by others, but it's up to you to decide whether it's charming or unprepossessing.
Just a metro ride away is Gaudi's Park Guell, an area originally intended as an early-era gated community for wealthy families that never reached its envisioned purpose. The park is also home to Gaudi's former family home which has now been converted into a museum paying tribute to the architect and declared a national monument.
Gaudi is responsible for much of what makes Barcelona beautiful and whether you love or loathe his style it's hard to deny that it's had a huge impact on shaping modern day Barcelona!
blog comments powered by

Disqus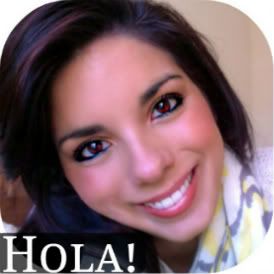 I'm Christine - a 25 year old expat living la vida Española on the Mediterranean coast in Spain!