Home.
I'm back in Spain after 3 short, but blissful weeks back home in the States. Though coming back to Spain is always difficult, I appreciate the perspective it gives me, and how it's made me value every second I spend with my family and friends.
Before this last trip, I hadn't been back to my homeland for a year. Going back was exactly what I needed to start the new year off fresh, as it was a completely relaxing, fun trip.
Here are the highlights of my trip back home:
Spending a week with my brother and sis-in-law in California, and meeting my furry niece; Izzy. Isn't she darling?!
Exploring parts of California I've never seen before. I'm looking at YOU Carmel and the 17-mile drive. Gorgeous.
Celebrating my birthday in my home country for the first time in 2 years. Did you read my birthday post?
Eating Japanese, Chinese, Moroccan, Mexican, Greek, Italian, and plenty of good ol' American cuisine in just a matter of a few weeks. Love you, America!
Celebrating my first Thanksgiving in the States in 2 years with my family. I savored EVERY delicious bite!
Not to mention…daddy-daughter time, mama-daughter dates, football, WINNING the Apple Cup, bonding with my brothers + their amazing ladies, showing the Vasco all sorts of American traditions, dinners with friends, shopping sprees (thank you, Euro-$ exchange rate!), trips to the dog park, getting Xmas decor for my Spanish apartment, peppermint white chocolate mochas, meeting my adorable baby cousin, cuddles with my kitty, BFF time, wine-tasting and feeling completely blessed.
Now, it's back to the Spanish lifestyle and getting into the Christmas spirit over here!
blog comments powered by

Disqus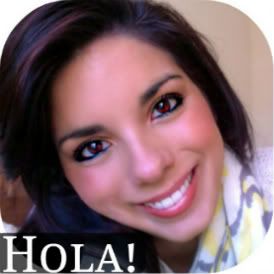 I'm Christine - a 25 year old expat living la vida Española on the Mediterranean coast in Spain!