Guest Post: Experience the Holiest of Holies in Seville's Calendar
Today's post has been made possible by firstchoice.co.uk. For a truly unique look into Spanish culture, consider a holiday around the famous Holy Week celebrations that take place in Sevilla each year. I myself have yet to go, but the experience is definitely on my bucket list!
Spain is a country overflowing with warmth, culture and intrigue and it's a shame that many people only get a small sampling of the true taste of Spain whilst on beach holidays there. When it comes to drinking in the heady taste of Seville, however, it's possible to have your cake and eat it too by taking a short ride up from the coast to the city and there's no better time to do this than during Seville's Holy Week.
Semana Santa is one of the most important celebrations in Seville and can trace its origins way back to the 14th century. Celebrated during the Easter week, Holy Week celebrates the resurrection of Christ, but it's also an education in Spanish religious history and a time of great revelry for the Spanish people. During Holy Week floats representing the stages of Christ's life are marched through the streets by members of the Cofradias, the religious associations whose job it is to look after the idols of Christ and the Virgin Mary that are. The Cofradias proceed from their church through the narrow streets of the city towards the Cathedral and crowds of up to one million people can gather to watch them over the eight days of Holy Week.
This procession is not just carried out by one brotherhood – over 60 Cofradias of around 60,000 brothers take part in the proceedings during Holy Week and each has their own style. Some of the groups of brothers march in absolute silence, whilst others are accompanied by brass bands, wind quartets or simple cappella choirs. No matter what their accompaniment, the audience usually hold their peace whilst the idols pass them by.
Holy Week gives tourists an important opportunity to see an event which has been historically significant to a huge proportion of Spain's population and one that continues to be vital to this day. It may not be as lively as many of Spain's other festivals, but what it lacks in vigour it makes up for in poignancy.
blog comments powered by

Disqus
thepriceofbeingaroseisloneliness liked this
christineinspain posted this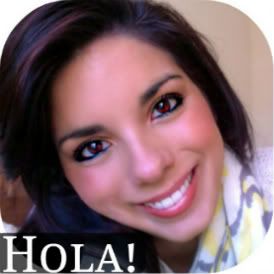 I'm Christine - a 25 year old expat living la vida Española on the Mediterranean coast in Spain!