An American's Perspective on Celebrating The Holidays in Spain
As of Saturday, the holidays in Spain are officially over. Three back-to-back weekends of stuffing my face with everything from jamón to croquetas, tipping back glasses of vino and bubbly, conquering the cobble-stone streets in high heels and exchanging gifts has finally wound down.
This was my first entire holiday season spent in Spain, and after a very American Christmas last year, I've come to a few conclusions:
Christmas in Spain is a More Gradual, Less-Intense Version of Celebrating.
Between Christmas Eve, Christmas Day, New Year's Ever, New Year's Day and Three Kings Day, you'll need momentum to make it through all of the holiday lunches and dinners, however, you won't be spending energy on decorating your house, or buying a ton of gifts for everyone from your postman to your 2nd cousin, two times removed, like we seem to feel obligated to do in the USA. 
Christmas trees in the homes are generally smaller and simpler (but have you seen their Nativity sets?!), Christmas lights are mostly reserved for in the center of town, hanging above the streets (so pretty!) and from what I've seen stockings aren't hung by the chimney with care…they aren't hung at all. Bummer.
The beauty in celebrating in Spain is in its simplicity and emphasis on togetherness, which Christmas should really be about, right? Which led me to think that…
Americans Are a Bit Over-Board at Christmas. But, I Love It.
We put crazy lights up on our house. We crank up the Christmas tunes every chance we get. Heck, some of us usher in the season as early as midnight after Thanksgiving just to get our hands on the perfect gift. (Ok, not that this is a shining example of American culture.) Though celebrating the holidays abroad this year was a fun experience, I can't say that I preferred it.
My family and I may go a little crazy finding the perfect gift for everyone, decorating the house until it looks like a winter wonderland, and baking tins full of Christmas cookies, but nothing will ever beat the joy of being home and celebrating the traditions I grew up with. There's just a certain magic in the air on Christmas morning that Spain can't compete with. Our overall enthusiasm for the holiday season is undeniable, while in Spain it's treasured and enjoyed, but with less fanfare. 
Holidays Make You Crave Comfort Food.
Though I enjoyed trying out new foods and sharing in the experience of eating a traditional Spanish holiday meal, spreads of mini-crabs, cold-boiled prawns, patés, and escargot just didn't cut it. Blame it on my not-so-enthusiastic-about-most-types-of-seafood-self, but I was craving my Mom's honey-glazed ham and scalloped potatoes on New Year's Day and her signature perfectly juicy beef roast on Christmas. There's nothing like being home for the holidays!
Living in a Catholic Country Is Awesome.
This last Friday we celebrated the Epiphany, of Three Kings Day in Spain. No work, and another excuse to have a dinner party and be surrounded with friends and food. America, take notes.
Hope you all enjoyed the holidays, wherever in the world you celebrated them!
blog comments powered by

Disqus
theantagonistmind liked this
4096colours liked this
christineinspain posted this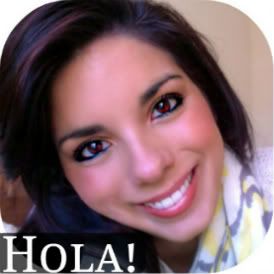 I'm Christine - a 25 year old expat living la vida Española on the Mediterranean coast in Spain!