Carnaval in Cádiz via Instagram
After spending my first Carnaval in Cádiz back in 2010, I knew I'd be back. Though that first visit took me there on a Saturday night, braving the cold, the bottle-filled streets and the mobs of people until the wee hours of the morning, this year, I was content with settling for a Sunday day-trip instead.
If I thought going in the day would mean I'd be missing out on the party—I was dead-wrong.
Carnaval surges full-steam ahead throughout the week and Sunday was just as crazy as Saturday night. However, instead of rain and chilly temps, I said "Salud!" with Rebujitos and Cruzcamp in the sunshine, and found there were just enough people to fill the streets while also making moving around the city an option.
If you choose to go on a Friday or Saturday night, realize you'll be packed in a crowd and it will be frustrating trying to move anywhere. Passing around a bottle of manzanilla with your amigos and being stranded in the middle of a plaza with no where to tinkle is not my idea of a good time.
That's why I heartily recommend going on Sunday instead.
You'll get to see everyone's costumes much more clearly in the sunlight.
You'll even find quiet pockets of the city as you snake around the streets.
Bartenders won't be grumpy—yet.
You'll be able to enjoy bar-hopping with much more ease of getting around.
You'll run into cuartetos and chirigotas performing in each plaza.
You'll see this ancient city bathed in sunlight.
The Catedral is prettier at sunset than at 3AM anyway.
You'll enjoy beachside drinks.
You'll see peeks of the city at night.
You'll get to watch the sunset over the Atlantic before you head home to a nice, warm bed.
Have you ever been to a Carnaval celebration?
blog comments powered by

Disqus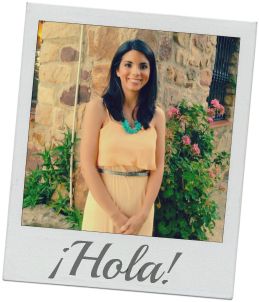 I'm Christine - a 25 year old American expat living la vida Española on the Mediterranean coast in Spain!