Guest Post—Spain on a Budget: It is Possible?
Travelling can be expensive, no matter where you go. It can be especially expensive if you enjoy the finer things in life or if you have family in tow. But budget restrictions shouldn't mean that you should give up your travelling dreams or your perfect holiday abroad – it is possible to do things on a budget no matter where you head to.
If Spain is the place that takes your fancy, there are plenty of options open to the budget traveller, it is just a case of avoiding the pitfalls which could make the trip twice as expensive:
 Avoid City Centre Attractions
It is common knowledge that city centre attractions, cafes, restaurants and shops are often significantly more expensive than those found on the outskirts of town or in more rural areas. Barcelona, Madrid and other major cities are no different and spending the majority of your time eating out here will eat into your funds. A solution could be to avoid the major cities and head to more budget friendly resorts that specifically cater for holidays and visits on a shoestring. Benidorm and the whole of Costa Blanca are good options if you want places to go which are interesting and fun but also affordable. 
Head to the Beach
There are lots of positives about spending most of your holiday time at the beach. Not only will you come home with a gorgeous tan, but you will also find that you do not spend as much as you do when trudging around expensive cites for hours on end. Whilst of course you may want to spend a day or two exploring the local area, the beach offers fun, excitement and pleasure for free – always a good thing! You could also look into cheap holidays all inclusive as these allow you to save money during the day too.
Experience Street Food and Independent Restaurants
Dining out every night at Michelin stared restaurants will of course add up. But just because you do not want to splash out every night does not mean you have to eat in the blandest restaurants or survive on sandwiches everyday. Instead, try some of the street food stalls or local restaurants. Often you will find that the street stalls and small, tucked away restaurants are frequented by locals rather than tourists. This is because they are more often than not tasty, budget friendly and the service is more personal to boot too.
Spain has so much to offer, whether you are a luxury traveller or a budget holiday-maker. If you are determined to enjoy Spain holidays on a shoestring, it is possible without missing out on any of the fun. Just make sure you don't fall into any of the tourist traps!
Disclosure: This post was written and made possible by Ricky Durrance for Beat the Brochure. 
blog comments powered by

Disqus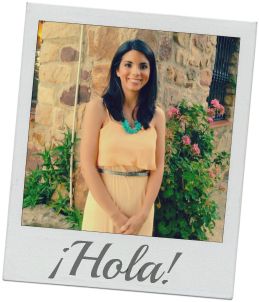 I'm Christine - a 25 year old American expat living la vida Española on the Mediterranean coast in Spain!