Curated Links.
Notre Dame at dusk. Paris, 2011.
Believe it or not, my only interests do not just consist of travel and Spain. Here's my list of favorite assorted links and reads from this week; accompanied by one of my travel photos from the archives. Curated Links are to be updated every Sunday and best read in your PJ's. Cup of café con leche optional. ❤Christine
I miss being a student, so when I found this list of 12 dozen places to educate yourself online, my inner nerd celebrated by tuning in to an International Relations class through Berkley.
Want to send out a free newsletter to blog readers, family or friends? Try Tiny Letter.
These Colombians think speaking Spanish is hard. What do you think?
Many of us have heard both sides of the Kony 2012 argument from the perspectives of Americans. Here's what Ugandans have to say on the issue.
Are you currently paying off student loans? My dad sent me this article about how student loan debt could become the next economic 'debt bomb'.
This time-lapse pregnancy video is so creative and sweet.
Are you a current Picnik user? Do you know it's handing over the reigns to the mighty Google in April and will cease to exist? Have no fear, PicMonkey is here.
What would you do with your last year on Earth? Here's what 21 travel bloggers said their end-of-world bucket list would look like.
I'm a stickler for good grammar, but sometimes mistakes pass by even my eyes. These are the top 15 grammar mistakes we're all guilty of.
blog comments powered by

Disqus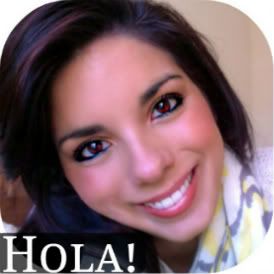 I'm Christine - a 25 year old expat living la vida Española on the Mediterranean coast in Spain!