Curated Links Week 2
Photo: San Francisco, 2011
I hope you're all recovering well from St. Paddy's Day! I had a great day—went to Tarifa for a beachside walk at sunset, out for drinks in the center, then out again for tapas and beers at one of my favorite local restaurants. We finished the meal with a shot of ron miel (honey rum, mmm!) from the bar, that our waiter so nicely decided to give us. Not exactly a digestivo, but who am I to refuse?
The weather is warming up quickly here and I'm so excited to break out my dresses and sandals…but not quite yet. On the travel agenda, I'm tying up loose ends for Semana Santa in Lisbon, Portugal, planning a road-trip to Madrid to see the Copa del Rey final, and might throw in a weekend to Bilbao/San Seb since we have a long weekend in May coming up. 
Without further ado, here's a round-up of links for this week:
I am completely wishing they sold edible peanut butter here in Spain because these peanut butter and jelly bars look to-die-for!
Are Americans letting their polite ways fall to the way-side? Sounds like they're turning into Spaniards!
Awesome story about a woman who backpacked through Europe and the Middle East in the 1950's, lost her passport and was recently reunited with it.
Hello, creative-types! Host your portfolio online for free here.
I enjoyed this post on learning to live with your wanderlust.
Need ideas for photography? Check this PDF list, sorted by month.
Have a great week!
blog comments powered by

Disqus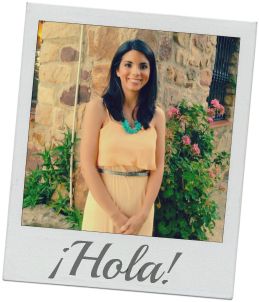 I'm Christine - a 25 year old American expat living la vida Española on the Mediterranean coast in Spain!