Guest Post—Benidorm: Not Just Mobility Scooters!
Benidorm. Wait! Don't judge a book by its well-publicised cover. Thanks to the popular ITV show, this Costa Blanca resort has been given a slightly wronged name. Yes, it's brash, at times it can be a little tacky, but it's also full of beautiful beaches, with a year round mild climate and boasts a huge range of activities. 
The famous high-rise skyline is the postcard picture of Benidorm. Despite a reputation of being all about the older generation, this famous resort has undergone something of a regeneration over recent years and now plays host to all age groups, and an increasing amount of families every summer. Fiestas are a huge pull, with many tourists grabbing the castanets and partying with the locals in a celebration of Spanish heritage, with a little flamenco thrown in for good measure. 
Benidorm can be reached relatively cheaply from UK airports. In these days of belt-tightening, any opportunity to save money is welcome, and Gatwick parking is a convenient way to save time and money, with great rates available all year round. Most regional airports offer holiday extras, including Airport parking, with frequent shuttles direct to the terminal, perfect when you have tired kids in tow. 
Benidorm boasts two large Blue Flag beaches, Poniente and Levante. To chill out and avoid the crowds, head to Poniente. For the popular beach, Levante is your destination. Water sports, jet skiing, paragliding, scuba diving and even reading daily newspapers at the Biblioplaya, are on offer on this vibrant beach, with a long promenade, perfect for gentle strolls and people watching. 
If the beach doesn't offer enough splash for the kids, Aqualandia is the resident water park and at just around 100€ for a family of four, it's an affordable and fun way to cool off. Another popular park is Mundomar with sea lion shows and a large aquarium. 
If action is your cup of tea, Benidorm has a surprising number of activities to meet your tastes. Paintballing is a fun and exhilarating way to burn off extra energy, meaning a good night's sleep for mum and dad! If that doesn't do it, then mountain biking is worth a try, or head into the mountains on a jeep safari, taking in stunning scenery and wildlife. A popular stop is Fuentes Del Algar, the famous waterfalls, as seen on the TV show. Admission is usually included in the price of your jeep safari, a bargain when taking in such beautiful visions of nature. See, I told you Benidorm wasn't all about mobility scooters!
If relaxation is on your list, the resort boasts golf courses and several pretty parks for chilling out and soaking up the sun. The Old Town is certainly a must visit, with its cobbled, winding streets and calm atmosphere. This part of town has certainly retained its old Spanish charm with white-washed houses and small churches. 
When the sun sets, Benidorm's famous cabaret comes alive. There are many nightclubs, bars and discos around the town, many in Levante, but for the ultimate Benidorm experience, head to Rincon de Loix and the Benidorm Palace. Here you will see sequins, feathers, tricks and singers, all in a Las Vegas-style show, done in a way only Benidorm knows how. No trip is complete without a visit. 
With eating out, shopping and entertainment relatively cheap in this popular resort, it's no surprise that couples, families and singles are flocking to the Costa Blanca sun. Book your airport parking through airparks to save even more money and guarantee your summer holiday won't break the bank.
Disclosure: This post was made possible by Airparks.co.uk.
blog comments powered by

Disqus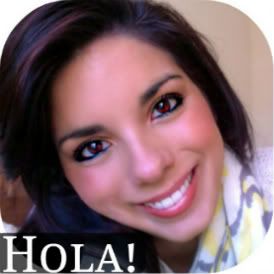 I'm Christine - a 25 year old expat living la vida Española on the Mediterranean coast in Spain!