Hiking to Morocco?
In the remaining days of winter last weekend, the sun shone brightly, the beachfront promenade was packed with people, and a few brave souls were already dunking themselves into the Mediterranean.
I'm all for staycations and exploring locally so I don't have to worry about things like backpacker insurance and what to wear to the airport. So, I set off into the sunshine, and I opted to hike to Punta Carnero, a picturesque point with a lighthouse that I've heard locals talk up excitedly, but a local attraction I'd never made it to.  
At a mere 15km, Punta Carnero is the narrowest point between Europe and Africa. Making it to the end of the hike meant to be rewarded with panoramic views of the Strait of Gibraltar: watching the ships chug along in waters composed of the Mediterranean and Atlantic, birds circling overhead, and marveling at the fact that Morocco seemed only a stone's throw away.
The vast continent of Africa spread out before my eyes. My feet planted firmly in the soil of a first world country, my mind absorbing that the land laid out before me is in many ways, so different from where I stood.
Here's what I saw:
Coastline hiking!
Poppies
El Faro (The Lighthouse)
Signs of Spring :)
The lighthouse with Morocco/Ceuta in the back
Hiking through countryside 
Gibraltar
More flowers!
That's Morocco behind the tree!
Disclosure: This post was made possible by moneysupermarket.com
blog comments powered by

Disqus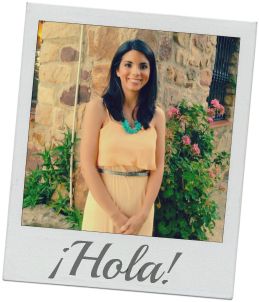 I'm Christine - a 25 year old American expat living la vida Española on the Mediterranean coast in Spain!