Curated Links Week 3
Photo: Beautiful Bilbao, Spain
That summer-like weather I described in my last post? I kinda spoke too soon. As luck would have it, Friday ushered in rain, high winds and all-together crappiness. Hopefully it turns around soon, as Semana Santa is the week after next which equals no work+a trip to Lisbon, Portugal!
Have a good week!
—-
Need to learn DSLR camera functions? Try out this simulator.
I've been living the Mediterranean Diet for 2+ years now and studies say, you should too.
I'm trying to learn HTML and coding. This is a great tool.
Art and fashion truly intersect in this Polyvore collection.
I loved this article about how one woman learned about her biracial existence by cooking Mexican food. Mmm, pass the frijoles!
This will make you smile. A collection of things I'm finding cute lately.
Man-pleasing chicken? Forget the silly name, this chicken isn't sexist. Extra points for being easy AND delish.
blog comments powered by

Disqus
sofeefifofum liked this
christineinspain posted this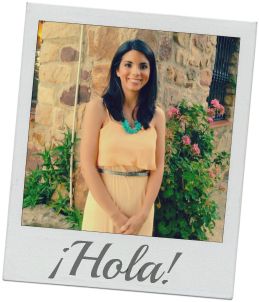 I'm Christine - a 25 year old American expat living la vida Española on the Mediterranean coast in Spain!