Curated Links Week 4
Photo: Taken in the white-washed seaside village of Asilah, Morocco in 2010.
Hope your weekend has been lovely, readers! My apologies for the quietness around here lately. As you know, I just got back from Portugal, and I'm trying to get reorganized.
After a hiatus last week, here's more curated links!
It's Sunday. In Spain, that means almost everything is shut down. So, I'm making these Oreo cookies today.
Have you heard about Google's Project Glass? Can you imagine the future being like this?
Are you an Adobe Lightroom user? I found this online boutique of different presets you can buy to enhance your images.
Chris Arnade's Faces of Addiction photography project is best explained by seeing, not explaining.
If you click on any link this week, make it this one! I'm trying to get votes to send my aunt and I to Australia. She's a big inspiration of mine and has always supported my desire to travel. She's currently battling cancer and I want to give her an unforgettable trip to celebrate her beating it, and to motivate her as she fights through. Thanks! :)
blog comments powered by

Disqus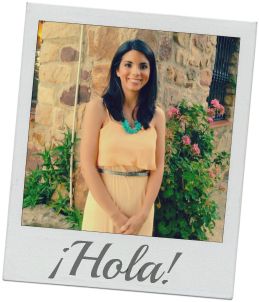 I'm Christine - a 25 year old American expat living la vida Española on the Mediterranean coast in Spain!