Memorable vs. Mediocre Meals While Traveling
Though Lisbon itself wasn't my favorite, I did have a great dining experience there that I won't forget soon.
It came the day after a mediocre meal accompanied by pretty terrible service. Now trust me, I understand that not everywhere else in the world has a tipping culture like my home country, (thanks for that lesson, Spain!) but tips aside, nothing excuses being downright rude. *steps off soapbox*
I was determined to not just settle for a place out of hunger and waning patience. So, I applied a little theory I have developed as the result of despising eating at tourist traps.
Never eat at restaurants that are in central plazas. You're asking for high prices and low quality.
Never eat at a restaurant that has its menu translated into several different languages. If that doesn't say "Tourist Restaurant" I don't know what does.
Never eat at restaurants that have their waiters outside begging for you to come in. If they need the business that badly, obviously the food can't be too good.
So what did I look for that lead me to find this restaurant where above-mentioned awesome dining experience was had? I went to the trendy Barrio Alto, known for its nightlife and chic boutiques. Here, away from the touristic center, good Portuguese food had to be found. (I initially came with a recommendation to eat at Restaurante 560, a dining establishment in the neighborhood, but it was closed-down!)
I had in mind what I was looking for. I wanted to dine al fresco, away from a busy street that took a little exploring to get to, and find a menu that would finally let me sample some authentic Portuguese cuisine. 
What did I find?
The lovely Floresta da Cidade (located here: Travessa Poco da Cidade)—a French-Portuguese fusion restaurant with a menu that married the fresh seafood of Portugal with hearty, buttery sauces and cheeses of France. Mmm!
Here's their interpretation of a croque monsieur that was recommend by my waiter:
and an octupus rice stew:
and dessert, toucinho do ceu, made of almond and eggs:
From the generous portions of this French twist on Portuguese comfort food, to crisp, sparkling white wine that was reminiscent of a favorite (Basque txakoli) to the excellent service that turned around my earlier bad experiences in Lisbon, I highly recommend Floresta da Cidade in Barrio Alto.
What's a memorable dining experience you've had? How do you avoid tourist traps?
blog comments powered by

Disqus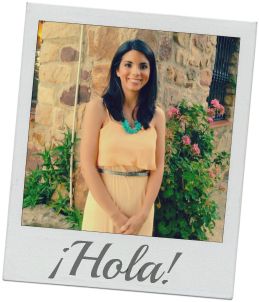 I'm Christine - a 25 year old American expat living la vida Española on the Mediterranean coast in Spain!