Sevilla For The Senses
Southern Spain possesses many enchanting places, but it's impossible to not let the antique charm of Sevilla sweep you into its colorful fairytale. Sevilla is at the heart of all things Andalusian: flamenco, bullfighting, sangria and they are all heightened here.
In years past, Sevilla felt the influx of New World riches and has been called home by many wealthy and influential Spanish families, including Catholic Monarchs Isabella and Ferdinand who authorized Columbus' voyage.
Today, Sevilla is shaped by its rich history and the Sevillanos are a robust people known for their elaborate festivals such as Semana Santa and Feria de Abril.
Below are the sights, the sounds, the smells…everything Sevillano that permeates your surroundings in this city:
Sight
The young to the elderly dressed in their finest slacks, leather shoes and pastel sweaters. The romance of the Rio Guadalquivir reflecting streetlamps from the barrio Triana. The enormous Catedral awash in golden light. The intricate tile-work at Plaza España.
Taste
 The flavor of creamy gelato, savory tapas and refreshing Aqua de Sevilla.
Sound
The clacking of horse hooves on pavement. The Spanish guitar played for spare change on sidewalks.
Touch
 The feel of silky fabrics for sale in the markets, and the uneven cobblestone streets under your feet.
Smell
The fragrance of smoky incense from churches tucked away in corners and orange trees lining the streets.
This is Sevilla for the senses.
blog comments powered by

Disqus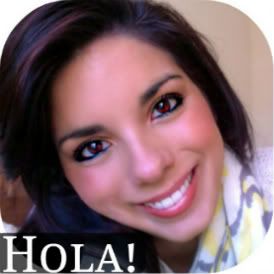 I'm Christine - a 25 year old expat living la vida Española on the Mediterranean coast in Spain!