Love That Crosses Borders: Alexis from AlexisInSverige.com
Alexis and I grew up in the same suburb outside of Seattle. We went to junior high and high school together, and then she went off to UNLV to study. We got back in touch when she was making plans to move to Stockholm, Sweden after graduation and it's been fun to see someone experiencing some of the same exciting changes I did when I moved to Spain. Now happily in Sweden, she's followed her heart to Magnus; her boyfriend of 5+ years. Here's their love-story…
Be sure to check back later today for interviews from Annie of WaywardTraveller.com and Andi of MyBeautifulAdventures.com
Did you set off on your travels hoping to find foreign love…or did it find you?
I set off on my travels after meeting foreign love.
So…how did you two meet?
Magnus and I met while we were both in college at the University of Nevada, Las Vegas. I was a freshmen and he was a sophomore swimming for the men's swim team. I moved to Las Vegas a week before school started to get settled in and to do all the freshmen orientation events. I was walking down my dorm hall on the way to a freshmen event and a dorm door was open. I thought I'd ask the girl who lived there if she would like to join me. That's when I saw and met Magnus. He was friends with the girl living there. I made friends with her pretty fast and she helped Magnus and I meet again. The rest is history.
What was your first impression of him?
When I first saw Magnus he had very blonde hair, blue eyes, an accent and wearing a V-neck shirt. Everything about him looked European (not many guys in the States would wear a V-neck shirt). There was something exotic about him, something I hadn't seen in other guys (in the US) and that made me want to know more about him.
Initially, did you primarily communicate in English, or in his native language? What about now?
Since Magnus and I met in the United States and he was fluent in English, that's how we communicate. Since my move to Stockholm in July, I've been taking Swedish classes for four months but we still talk to each other in English. Occasionally I'll practice my Swedish with him, ask him grammatical questions, or he will speak Swedish to me and I'll speak English back. But we are use to speaking in English. Switching into a different language feels strange to both of us, since we've been speaking English for five years. When I'm fluent enough I'm sure he would love to speak in Swedish, but in the mean time we'll stick with English.
How has dating someone from a different culture changed you as a person?
I believe that being in an international relationship has taught me to be and think more global, in an un-biased and balanced way.  For example, the majority of the news in the US is related to the US in some way. Sweden doesn't report on events that are only Sweden related, they report on most world events. There is an entire world out there and I like being in a country that is not self-centered and gives multiple point of views to form my own opinion. It's helped to change my views about other countries and gain more respect for cultures and customs.
What is the most difficult thing that comes with dating someone from a different country/culture?
The most difficult part thing of dating someone from a different country is being away from family and friends. If we choose to live in the States, Magnus will be away from his family and friends, and if we choose to live in Sweden, I'll be the one away from my loved ones. 
In terms of dating, flirting, etc. what makes the men from your significant other's country different from your home country?
The men in Sweden are more metro than the men in the States. For example, Sweden men are more sentimental and open to sharing their feelings, whereas men in the States close up those feelings and aren't as prone to sharing them. I've also noticed Swedish men are interested in fashion, trends and shopping. They take their time shopping, unlike American men who take about fifteen minutes shopping and know what they want to buy.
What do you believe makes a relationship between two people from two different parts of the world work?
I believe the most important part of a relationship between two people from two different countries is understanding. Each person needs to truly understand the country the other one comes from along with their customs and cultures. I learned so much more about Magnus after moving to Sweden because I was experiencing where he came from and this gave me a better understanding of him.
What has being in a relationship with someone from another country taught you? About yourself, the culture, the language, etc.
Being with someone from a different culture has taught me that life's too short to live inside you're comfort zone. I've learned to step out of my comfort zone, be more open-minded and try new things. I've tried new foods with Magnus that I usually wouldn't with someone in the States, like blood pudding or deer. By not trying a new dish of food or a new experience, it makes me think I'm missing out on something great and like I said before, life's too short for that.  
One thing the Swedish culture has taught me is to become more resourceful. People here live in smaller apartments, eat smaller portions, recycle every day, and use the bus and subway transportation system. It was a big change coming from a country where food portions are double, apartment sizes are more than enough and transportation systems barely exist. Dating Magnus has really opened my eyes to a different lifestyle.
And what is the absolute best part of being in love with a man from a foreign land?
The best part about being with someone from a foreign country is living with them in their home country! It's so fun to see where Magnus came from and learn his language, customs and culture. It's also a once in a life time opportunity to live in Europe and I'm enjoying every second of it with him.
To follow more of Alexis's story go to http://www.alexisinsverige.com follow her on Twitter @AlexisinSverige or become a fan of her Facebook page.
blog comments powered by

Disqus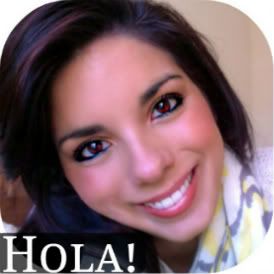 I'm Christine, a native Seattleite and current expatriate in southern Spain. I blog about living abroad, food, travel, and always encourage taking the unconventional path.
Private Health Insurance
If you or your family becomes ill living abroad, or if you encounter different healthcare, climates, diseases & languages, Aetna medical insurance has you covered.