Photo Essay: Seeing My Surroundings With New Eyes
Lately, I've been consciously attempting to not slip into the feeling of being blind to my own beautiful surroundings. That must be what happens when there's no certainty as to where you'll be calling home. But, it also happens no matter where you are. I remember being back home, and majestic Mt. Rainier towering over my hometown in Washington State would somehow slip into the backdrop as I became accustomed to seeing it everyday. Now, it seems the Mediterranean is just another body of water until I focus on seeing my daily surroundings with new eyes.
So, I set off to explore my own backyard, be a tourist in my own area, and let my eyes absorb the same beauty that first-time visitors see. Where did this journey take me? A 20-minute bus-ride to one of my favorite coastal cities; Tarifa.
Futuristic sculpture overlooking the Atlantic.
Panoramic.
Entrance to the Old Town.
Crumbling buildings are a photographer's dream.
That's Morocco in the background!
I'm slightly obsessed with taking pictures of pretty doors.
Palm trees and peeling paint.
Posing puppy.
Pretty brickwork.
Photography Exposition.
The library. Where I could get lost for hours.
All it took was escaping my daily routine, a few hours in the sunshine and the company of a friend to better appreciate the area that is my home away from home.
I encourage you to get out of your house this weekend, take a camera and explore on foot your surroundings. It could be your town, or a neighboring town, but get out there and try to see it from a traveler's perspective (which generally means "I won't be back here any time soon, so I better enjoy these sights.") You'll be surprised what you stumble upon.
Have you ever played tourist in your own backyard?
<a href="http://www.bloglovin.com/blog/2357782/christineinspain?claim=bbqg34gxgze">Follow my blog with bloglovin</a>
blog comments powered by

Disqus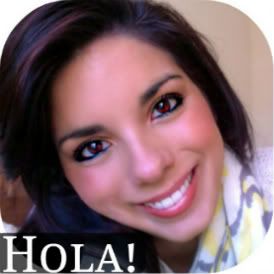 I'm Christine - a 25 year old expat living la vida Española on the Mediterranean coast in Spain!