Euskal Herria
I wrote a detailed entry on my time spent in Basque Country, and somehow it got deleted before I was able to post it. Feeling defeated and unmotivated to write it all over again, it has taken me time to begin the process again. 
The first time I heard of the Basque Country was last summer when my good friend Alex, and his girlfriend Lisa, were off on a summer vacation to San Sebastian and Bilbao. When they came back, and shortly before I left for Spain they urged me to go and visit. If you know Alex, you know his ridiculously good restaurant recommendations. He couldn't stop talking about a place called El Globo in Bilbao, and I promised him I would make it there. I guess I'm good at keeping my promises because in a short matter of time I was sipping tea and sampling pintxos in the same place Alex and Lisa had discovered only months before.
So, if you're unfamiliar like I was less than a year ago, you might be wondering why it's called "Basque Country." No, it is not in fact a separate country, but a very unique autonomous community in the North of Spain, as well as a portion of Southern France. Basques by nature, identify first as Basque and second (or not at all in some cases) as Spaniards. This nationalist sentiment dates back to the time of Franco's regime, where Basques were prohibited to speak Basque or face execution, and many were forced to flee their homeland. Though the large majority of Basques aren't extreme in their beliefs, the terrorist group ETA have garnered worldwide notoriety for using political violence to spread their beliefs, and in turn have created an inaccurate depiction of Basque people as a whole. It´s funny to think of my naivete before my trip, that it might be dangerous traveling to the north, or even feeling in shock at the sight of the posters hung in the streets with ETA members faces accompanied by the equivalent of "welcome home from jail" scrawled across…but with any time spent in Basque Country, one quickly realizes the ETA are only a shameful minority. Knowing a Basque also greatly helps with this…as I've realized a healthy dose of Basque pride is prevalent in all Basques. :) It is easy to see why…the Basques have their own unique customs, culture, and even their own language which I'm proud to say I know such essential phrases as "yes", "no", "hi", "i love you" and "cheers!". Basque is spoken widely throughout the region (number of language speakers has seen a resurgence after Franco's dictatorship), and all of the signage is in both Basque and Spanish, yet I noticed more Spanish spoken…most likely because Basques do it out of courtesy to a poor guiri (Spain-Spanish word for gringo) like myself.
My time spent in the Basque Country was the closest I felt to being back in Seattle. The region is the wealthiest in Spain, and with that the people, the architecture, even the food, a touch more sophisticated than what I've become accustomed to in Andalucia. The best way I can compare it is to the differences between the North and the South of the United States. Not to say one is better over the other, but the differences make for a sharp contrast. As in the U.S., even the accents are different. The Andalusian people are known for their tendency to swallow S's, and drop final consonants in words, and being in the North I was able to understand everyone much better, as they spoke much clearer. 
Anyway, Basque Country, and most particularly Lekeitio, is by far one of the most beautiful and intriguing places I've seen throughout my travels. Lekeitio is a picturesque seaside village on the northern coast of Spain and now, my home away from home. My friends here won't stop teasing me because when I came back they asked: "How was your trip up North?" and all I replied was: "It was SO GREEN!" I guess you have to see it to believe it. Being from Washington "The Evergreen State", I should be used to beauty like this, but it was a different kind of beauty offset by a bright blue sea and red rooftops…I've never seen a place like this, and my photos don't do it justice.
Lekeitio is the quintessential hidden gem, part of me felt like the first foreigner to step foot in this village that was so pure in its character. We arrived on a quiet Thursday, and went straight to a popular neighborhood pub for an Athletic Bilbao game and kalimotxo (a Basque drink of cheap red wine and coke that was introduced to all the Americans.) Later that night we ordered Chinese take-out and from the first bite I knew Basque Country was different from the South…it actually tasted like Chinese food! (Algeciras Chinese food is closer to dog food than anything else.) Anyway, our stay in Lekeitio was wonderful. On the weekends people pour on the streets drinking wine, eating pintxos, children are playing and I couldn't have imagined a more authentic experience standing in the middle of this scene and taking it all in.
I also saw San Sebastian (possibly my favorite city in Spain now) and Bilbao during my time up north. San Sebastian is the capital of of the province of Guipuzkoa and in the summer becomes a popular beach resort destination. We met a friend for pintxos, which are Basque tapas—little bar bites accompanied by drinks, and are a cornerstone in Basque cuisine. It is most common to ir de pintxos, (our version of a pub crawl), so I was able to sample 5 or so restaurants in the Old City and get a good feel for Basque food and wine. Gastronomy is such an important part of Basque culture that secret cooking societies exist throughout Basque Country, and some children begin learning cooking essentials when in elementary school—famous chefs are brought in to teach the basics!
My last full day in the north brought me to Bilbao, the biggest city of Basque Country and 5th-largest in Spain. Bilbao somehow manages to combine a certain modernity with old-city charm. Our first stop was the famed Guggenheim museum, created by the same architecture firm that made the EMP in Seattle. Then on to the city center, Universidad de Pais Vasco, the new tram, the river and of course, full circle to El Globo. On top of the amazing time we had, we couldn't have asked for better weather, the week we were up north (we're talking February!) we enjoyed sun and 60 degrees F, the day after we left it dropped into the 40's!
Before we knew it, our time in the North was over and it was back to Algeciras for both of us, with promises for a quick return.
blog comments powered by

Disqus
weofp liked this
christineinspain posted this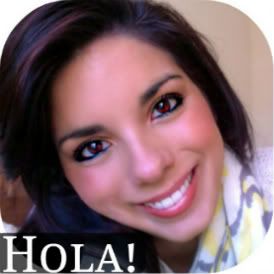 I'm Christine - a 25 year old expat living la vida Española on the Mediterranean coast in Spain!