Lagos & Luz, Portugal
I never experienced the fun and wild college spring breaks as an undergrad. Better late than never, right? 8 of us piled into two cars and made the road-trip from the south of Spain to the south of Portugal in about 5 hours to spend a long weekend in a huge villa we rented out; complete with a private pool and views of the Atlantic ocean.
After the rainiest winter in 50+ years in Algeciras, we were all ready for some sun and fun, but the cross-country journey wasn't too promising as we hit rain cloud after rain cloud. We did get to see a lot of the countryside of the south that we'd never seen before, and joked that hopefully when we crossed the border we'd find sunshine. Our wishes came true and as we crossed from Spain to Portugal were greeted by the sun setting in the distance.
Despite having GPS, we somehow managed to get lost, and made it to our villa in the dark. It made for a beautiful surprise in the morning looking outside and seeing the jagged Portuguese coastline and Atlantic ocean from our deck. More importantly—it was sunny and warm! Without hesitation we put on our swimsuits to soak it all in and forget the stresses back "home". The rest of our day was completely relaxing; poolside drinks, music and BBQ. Though we were staying in the small beach town of Luz, we were there to see Lagos, and ventured into town that evening to explore a bit. Lagos is apparently the summer getaway for students and young people and is rumored to get pretty wild as the weather warms up. Fortunately we came at the right time, still at the low season to see Lagos in its true form, but warm enough to feel like we're on vacation and of course fit in a little celebrating.
The following day we were determined to find the famed beaches of the Algarve, particularly the grottos where we planned to hire a fisherman's boat to take us on a tour. Much to our dismay the group got split up/lost and with no cell phone service, we never made it to the grottos. We did however find a beautiful Portuguese beach to spend the afternoon…there's no better feeling than being on a white sand beach in March!
So, overall perception of Portugal? Since I only saw the southern coast, I can't generalize, but the scenery is stunning, the people warm & friendly…the Portuguese food not so incredible, but I would be willing to give it another try. I would definitely recommend a trip to Lagos to anyone…it's cheap, it's beautiful…and I'm happy to say I have another country checked off my list! :)
blog comments powered by

Disqus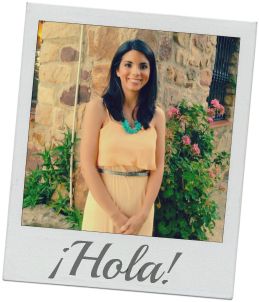 I'm Christine - a 25 year old American expat living la vida Española on the Mediterranean coast in Spain!