Guest Post: La Festa Major de Gracia
One of my favorite travel bloggers, Christine of C'est Christine, whom I discovered as I was just starting out with my own blog, has contributed a guest post today on the Gracia festival in Barcelona. Christine's writing is always top-notch, her photography stunning, and her expat life that has taken her to two countries and continents (first France, now Australia!) —so fun to follow. Thanks, Christine!

As I wandered around Barcelona on my first day in Spain, I came across a street with a life-size Lego installation. It struck me as a bit odd, but I was on a desperate hunt for my first authentic plate of patatas bravas and thus didn't stop to inquire.
As I checked into my hotel later that day, however, the receptionist raved about my lucky timing: that Saturday night was the culmination of Gracia Festival, a week-long fiesta that involves a major street-decorating competition. Aha! Enormous Legos explained.
Surfacing from the metro after attending the FC Barcelona game, my friend and I were greeted by an enormous fire-spewing dragon, enthusiastic crowds and the wafting strains of flamenco music. We spent the rest of the night (and early the next morning) throwing back drinks, shaking our hips and ooh-ing- and aah-ing over the seriously impressive street decorations.
Salud!: There is no shortage of drinks at this festival. Neighborhood restaurants set up makeshift bars outside, selling cheap and cold mojitos, sangria and beers. Convenience stores have plenty of cold beers on hand for a Euro or two each. Drinking in the streets is allowed, and even encouraged—so bring some cash, and don't worry about how your head will feel in the morning.
Wear your dancing shoes:

Courtyards magically transform into stages and dance floors, with music ranging from flamenco to hard rock to acoustic guitar. Find a spot with the music of your choice and dance like nobody's watching.



Playing to win: The 17 streets and squares pour their heart and soul into this decorating competition. Each street has its own theme, decided upon and put into expression by a council formed by residents of the street itself. We saw a life-size Lego installation, a festive cabaret and an interactive carved wood display. The incredible creativity, cooperation and hard work put in by residents are obvious.
Get lost: Although the big squares often attract the crowds, such as Diamant, Plaça de Sol and La Virreina, you'll really get a sense of what the festival is all about if you head for the clutter of narrow streets right in the heart of the barrio, between Torrent de la Olla and Escorial.
Go early or go late:

The street decorations are in the best shape early in the festival, but the crowds come out in full force on the last night. It's worth taking a wander during the day to truly appreciate the work that's gone into the decorations, but the most fun happens after nightfall. And this is Spain, of course—so the party doesn't get started until late and often doesn't stop until the sun comes up.
The Gracia Festival usually takes place in late August: this year's dates are August 15-21, 2011. Entry is free and no tickets are required. 
Gràcia is served by Metro Lines 3 (Fontana station) and 4 (Joanic).
blog comments powered by

Disqus
christineinspain posted this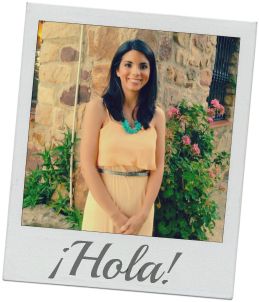 I'm Christine - a 25 year old American expat living la vida Española on the Mediterranean coast in Spain!