Edible Art: Parisian Pastries
My week-long jaunt in Paris left me in a state of sensory overload: the architecture, the fashion, the history, the pastries, the culture…THE PASTRIES. I indulged (and overindulged) my inner shopaholic, culture-vulture, history nerd and sweet-tooth, and must say; Paris easily met my high expectations.
Between pain au chocolats, tartes, macarons and more, my palette was in a sucrée-coated dream:
Pricey slabs of fruity cakes, too pretty to eat (almost!)
Macarons: A French classic.
Melt-in-your-mouth cookies.
Market-stall pastries in Montmarte.
Elaborate tartes.
Buttery, flaky layers of warm croissant and dark chocolate.
Citrusy merengues and chewy, fruity macarons.
Light puff pastries and crispy, delicate cookies.
Drooling yet? I was struck by how much care goes into each creation; they're really edible pieces of art. My nearly twice-daily visits to the patisserie completely spoiled me, especially now that I'm back in Spain where I have better luck sticking with cured ham legs than finding anything rave-worthy in the dessert category.
If you find yourself in Paris, or France for that matter, make stopping at your local patisserie at least a daily occurance. There's no shortage of quality, so shop around and change up your location often!
blog comments powered by

Disqus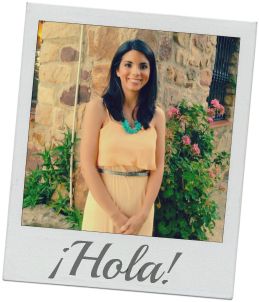 I'm Christine - a 25 year old American expat living la vida Española on the Mediterranean coast in Spain!