Jardin du Luxembourg: A Park Built for a Queen
Marie de' Medici, patron of the arts and queen consort of France, purchased the Hotel du Luxembourg and converted it and its grounds into what is the Jardin du Luxembourg and Luxembourg Palace of today.
Gorgeous lawns and flowers.
Hailing from Florence, Italy, Marie de' Medici had the palace and gardens fashioned into an imitation of the Pitti Palace and a park she had known as a child, respectively.
The Luxembourg Palace.
Stepping into to the Jardin du Luxembourg, as the last hours of sunshine cast a warm glow over the fountains and flowers, it was immediately clear that this park wasn't your average neighborhood picnic-spot.
St. Germaine's most-loved city oasis.
Immaculate landscaping, carefully sculpted rows of annuals, fountains, scattered statues, and a grand palace (which now houses the French Senate) that keeps a watchful eye over everything.
Sculptures and sunshine.
Children were sailing wooden toy boats in the fountain, as families, friends and couples gathered. People were strolling, lounging, laughing, and chatting. Old men, dressed in pressed shirts and slacks played chess beneath the trees. It was as if someone plucked me from 2011, and put me in 1911, as the only change in the scene would be the fashion.
The Luxembourg Palace.
It was refreshing to see so many people out, away from the confines of technology, enjoying the simple pleasure of each others company. A simple pleasure occurring here, repeated daily, for as long as the park's existence.
More of the garden's beautiful flowers.
The gardens were a welcome rest stop from the endless museums of Paris, and make a perfectly serene place to unwind with friends over wine and baguettes. If I were a Parisian, my summer afternoons would be dominated by getting lost in a good book in the Jardin du Luxembourg.
Open from dawn until dusk; RER Luxembourg/M Odéon.
blog comments powered by

Disqus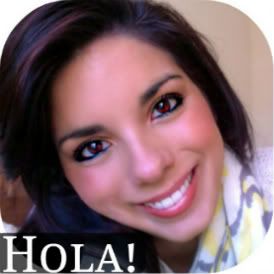 I'm Christine - a 25 year old expat living la vida Española on the Mediterranean coast in Spain!