Search results containing "paris"
Where I Went in 2011
As the year wraps up, I'm looking back on how amazing it's been, and how lucky I feel to be enjoying these experiences. This year, though I added just one new country to my list, I added many new destinations and explored my adopted country even more thoroughly.
January
I started off 2011 fresh from a Christmas visit in my hometown of Seattle. I rang in the New Year in the gorgeous waterfront pueblo of Lekeitio in Basque Country and made several return trips throughout the year.
I also returned to Sevilla to explore and it grew on me even more.
February
A beach escape to Albuefeira, Portugal for a 3-day weekend convinced me that traveling in the off-season may be the way to go.
March
March was low-key, and I spent it exploring my own backyard; Tarifa, Spain.
April
In April, I returned to Granada, met my favorite Spanish footballer (Fernando Llorente!) and tried out an Arabic Spa for the first time. Sadly, Fernando was not present.
I also celebrated Semana Santa (Easter Week) in the Basque Country, where I dined at my favorite Basque chef's (Karlos Arguiñano) restaurant in the surfing town of Zarautz.
May
May marked the arrival of feria season in Spain. I went to Jerez de la Frontera for a gorgeous weekend of rebujitos, Andalusian horses, flamenco dresses and more!
June
June-August I severely slacked on blogging as I was busy entertaining visitors throughout the summer months. In June, I took a beautiful train-ride up north to Madrid to meet some friends, went back to Bilbao for a weekend, moved apartments and counted down the days until my family arrived!
Then, I went to Zahara de los Atunes for a weekend of beautiful beaches and al fresco dining.
July
July was a busy, busy, month of traveling all over Spain and France. After getting over a yucky stomach bug, I traveled (still not 100%) to sweltering Sevilla and caught a plane to Paris!
My week in France consisted of seeing the Jardin de Luxembourg, eating all the French pastries I could get my hands on, going to Versailles and soaking up everything Parisian!
Then, I went to Tarifa, Ronda, Marbella, Granada and Nerja before I packed up the car and road-tripped from Andalucía to País Vasco. Along the way I stopped in Consuegra and saw the famous Don Quijote windmills, took a day-trip to Toledo, stopped in Madrid and finally arrived for a week of enjoying Basque culture.
Once in Basque country, I went pintxo-hopping (txikiteo) in Donostia, sight-seeing in Guernica+Bilbao and drove up and down the curvy Costa Vasca until we got to France, making stops in St. Jean de Luz and Bayonne.
On the way back down south, we stopped for a few hours in Salamanca and made it back down to the Costa del Sol.
Phew!
August
August was a bit more relaxed, spent enjoying every minute with my family. We explored Tarifa and Sevilla together, as well as Vejer de la Frontera, a traditional Andalusian pueblo blanco.
September
Back to Basque Country I went, this time to attend my first-ever Basque wedding! It was a fun night filled with lots of food (9 courses!) drinks, and dancing! 
October
A car-load of friends and I went to Granada for Halloween weekend, exploring the tea rooms in the Moorish quarter and partying until (almost) sunrise!
November
November was a super exciting month for me as I was heading home(!) to celebrate turning 25 and being there for my first Thanksgiving in 2 years. I spent a week in San Francisco before driving up through Northern Cal and Oregon until Seattle.
December
This month brings trips to Bilbao and Madrid for Christmas and ringing in 2012 respectively.
What a beautiful year it's been!
Guest Post: What NOT to Do in Paris
I have to say that I struggled to write this – Paris is an exceptional city and it's hard to put a foot wrong there. However, like any place that is so popular with tourists there are traps to avoid and some lesser-known attractions which don't occur to the everyday traveller. Here's a helpful list of things not to be done in Paris:
© zhijie zhuang
1. Don't be frightened of venturing out of the centre of Paris

Some of the best attractions in France are outside of the centre, away from the loveliness of the River Seine. Among them is the unmissable Palace of Versailles. This UNESCO World Heritage Site is huge and has many things to see and do including the spellbinding Hall of Mirrors. Experience the best of French opulence.
2. Avoid the Gare du Nord train station in Paris

The central and premier train station of Paris is so packed that it will make London rush hour look like a movie theatre showing a Mel Gibson film. The escalators here often malfunction meaning you have to carry heavy bags and there is always the threat of pickpockets. Don't do it unless absolutely necessary.
3. Don't believe the stereotype – not all French people in Paris are rude
Stereotypes do often have some basis in truth and it surely adds to the appeal of the French that they are perfectly happy in their own country without caring whether anyone visits. But I have also had some fantastic friendly service in both hotels and restaurants in France; so give them the benefit of the doubt.
4. Don't waste time seeing the Mona Lisa painting in Paris

Everyone will tell you this – in real life the Mona Lisa is overrated and not really worth all the fuss. You have to queue for absolutely ages to see it and it is quite small which means that much of the visual effect is lost.
On the other hand, the Louvre museum is full of amazing artworks and the building itself is a masterpiece, so use your time wisely. If you want to beat the crowds try the Carrousel entrance to the Louvre which is off of the Rue de Rivoli as it is usually less busy than just standing in line in front of the main Pyramid.
© Lukas Gojda
5. The Moulin Rouge in Paris might not be the most savoury place to visit

The Moulin Rouge may be one of the iconic nightclubs in Paris and the world, but people who become entranced with movies may forget that it built up a reputation as a den of iniquity for a reason. Women on their own may want to avoid walking around here late at night – however it is no worse than comparable places in comparable cities.
6. Don't miss the Christmas lights on the Champs Elysees

It is a magnificent sight, but unfortunately the sparkle gets shut off at 11pm on the dot. Therefore, you need to get there before enjoying your other evening plans.
© Sergey Borisov
7. Don't leave Paris without experiencing the view from the Eiffel Tower

Yes, it is expensive and the lines are long, but the view from the top of the Eiffel Tower (especially at sunset) is one that you will remember forever.  Many visitors to Paris believe that the experience at the Eiffel Tower is one of the highlights of their travels. Avoid the queues and save heaps of time by pre-purchasing your tickets online.
This guest post is by Ben from offtoeurope.com, a website that focuses on travel to Europe. Ben loves to travel and has visited over 200 destinations in 46 countries. Some of his favourite places to visit include Istanbul, Melbourne, Whistler, Dubai, San Sebastian, New York City, Rome, Tokyo, Mykonos, Niseko, Tallinn, Damascus, Boulder, Prague, Macau, Queenstown and Paris. You can follow offtoeurope.com on Twitter @offtoeurope or become a fan on Facebook.
Rue Cler
If you read my Travel ABC's, you know one of my favorite things to do while traveling is to explore the local markets. It gives you an authentic slice of local daily life and it's often the best place to buy great foodie souvenirs and handcrafted goods to take home.
That's why when I was in Paris, checking out a few of the local markets was high on my to-do list.
I did my research and was recommended to go to the market on Rue Cler, in the 7th arrondissement.
There, I was greeted by an abundance of fruit stands, charcuteries, patisseries, fromageries, flowers shops and boulangeries:
One of the pretty little flower shops on Rue Cler.
Wine galore.
Gorgeous roses for sale.
I still regret not buying this tart.
More wine!
These cherries were 30€/kilo and are imported from my home of Washington State!
Yes, those are turtles made of bread!
And more flowers :)
After perusing the shops and stalls, I stocked up on cheese and baguettes and made my way to the Eiffel Tower for a picnic.
My idea of the perfect afternoon.
(The Rue Cler market is open from Tues-Sun 8:30am-Noon.)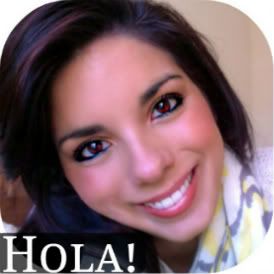 I'm Christine - a 25 year old expat living the life on the Mediterranean coast in Spain!