Search results containing "ronda"
Photos: Springtime in Western Europe
Finally, Spring is here! Back home, Spring is usually a slightly warmer but equally wet and gray time of the year, but here in southern Spain? The sun is shining, the flowers are blooming and I'm counting down the days until I can lay out on the beach (usually possible in April!) Okay, I also know it's warming up outside because a mosquito bit me (on the face!) twice in my sleep last night and my crazy neighbors are getting louder (coming out of hibernation, perhaps?!) Moving on…
So what else do I adore about Spring other than the weather and it being the perfect time to travel? It makes for great photography. Enjoy a few of my favorite shots from springtime in Europe:
Albufeira, Portugal
Sevilla, Spain
Bilbao, Spain
Ronda, Spain
Zurich, Switzerland
Mykonos, Greece
Ronda, Spain
Want more springtime inspiration? Check out La Belle in France's post on spring arriving in Provence, France. Adieu!
Best of Spain Photo Set
I don't think it was until I stepped foot in Europe that I started to really enjoy taking pictures. It's hard not to when you're surrounded by beauty in the form of natural wonders, ancient history and stunning landscapes. Spain is an absolute pleasure to capture on film; she's effortlessly photogenic. Here is a collection of some of my favorite shots of buildings and landscapes I took in Spain over this last year. More to come this year!
Enjoy :)

Cadiz, Spain.
Bilbao, Spain.
Granada, Spain.
Sierra Nevada Mountains, Spain
Port of Lekeitio, Spain.
Sevilla, Spain.
Guggenheim Museum, Bilbao, Spain.
Lekeitio, Spain.
Granada, Spain.
Bilbao, Spain.
Isla de San Nicolás, Lekeitio, Spain.
Granada, Spain.
Rock of Gibraltar (UK territory bordering Spain)
Marbella, Spain.
Ronda, Spain.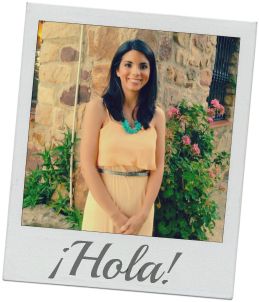 I'm Christine - a 25 year old American expat living la vida Española on the Mediterranean coast in Spain!