A Favorite Vacation Destination: Athens, Greece
Since I studied in Athens in the summer of 2008, it has always held a special place in my heart. There, among ancient ruins, incredible food, and friendly locals, I found a destination that would quickly rise to being one of my most favorite places in the world.
Whenever a friend tells me they're planning a trip to Greece, I become so excited for them, hoping they'll fall in love with the country the way I did. Hoping their experience will be just as enlightening and unforgettable. Then, I proceed to give them all of the information they need to ensure it's an amazing trip.
This is what I tell them:
Give Athens a chance.
Athens is chaotic, scorching hot in the summer, and congested with people. Go anyway. Take your time exploring the city, and you'll unearth an Athens that speaks to its grandiose past. A city that manages to effortlessly balance modernity without forgetting its rich ancient history. Explore posh Kolonaki, chill Monostiraki and hip Gazi.
Eat your heart out.
The Mediterranean diet is said to be on of the healthiest in the world, and within the Med, Greek cuisine tops all for healthiest, and dare I say, most delicious. I've never eaten at a restaurant I didn't like in Athens, nor had I plate I turned my nose up at—the food is seriously that good! Some favorite include:
Café Abysinia | www.avissinia.gr | Kynnétou 7, Platía Avyssinías
Go here for a modern interpretation of traditional Greek cooking.
Palia Taverna Tou Psarra | www.psaras-taverna.gr | Erekthéos 16 at Erotókritou
Set in an old restored mansion, this is a classic Greek taverna, known for it's large array of mezédhes (like Greek tapas!) and seafood.
Chocolat Café | Apostólou Pávlou, 27
A glamorous, pricey café with stunning view of the Acropolis from its rooftop terrace. Order the strawberry cheesecake and thank me later. ;)
Don't leave without experiencing Greek nightlife.
Whether you drink or not, party or not, a trip to Greece isn't complete until you've stayed out until the wee hours of the morning taking sips of ouzo with locals. From daytime beach clubs, to chic bars, and traditional Greek cafés, Athens offers something for everyone and every (legal) age.
Don't let the riots of recent years scare you off.
Every time I've been to Greece (now 3 times), there have been riots. As evidenced from the photo above, I've even sought them out (sorry, Mom!) as the inquiring journalist in me wanted to see if they were being accurately portrayed in the media. However, I didn't go to the heart of where car-bombs were being set off, rather I found out where a peaceful protest was and watched from a safe distance there.
With Greece being as unstable as it is economically, the riots won't be going away anytime soon. Avoid them and you'll be fine, and the Greek people will welcome you with open arms to their country, thankful that you didn't let the media keep you from visiting their beautiful country.
Read up on your history before coming to Athens.
You're about to be surrounded by so much history, it's mind-boggling. Enjoy the experience for all it's worth by reading up on your Ancient Greek history a bit before coming out to the ruins, and appreciate it all that much more.
Escape the city!
You didn't know Athens has beaches? Well, it does. It's officially a city that has it all, so take advantage and head down the coast or hop a ferry to one of the islands. This is an absolute must.
Have you ever been to Athens, Greece? What are your tips?
The Places That Hooked Me in…
You know that moment when you're in a new place, whether it be for a few hours or a few days and your pulse quickens a bit? When you glance around and your surroundings absolutely grab you?
It may hit you unexpectedly—during an amazing al fresco meal, while strolling out on a balmy night, or watching the sun set. It may overwhelm your senses all at once.
The relationship you can have with a new place is like love; you're left wanting more.
Here are the places that hooked me in, and the moments where it hit me:
Athens, Greece
Climbing up the Acropolis and seeing the spread of this ancient city below me. Stumbling upon a tucked-away street of chic cafes. Indulging in cheesecake on a rooftop overlooking the Acropolis lit-up at night. Gorgeous seaside nightclubs spent laughing and dancing with friends.
Sevilla, Spain
Exploring the winding, narrow streets of Barrio Santa Cruz. Delighting in cold cervezas and the finest jamón. Relaxing alongside the Río Guadalquiver.  Marveling at the tile-work of Plaza España. Taking in the view from the bell tower.

Naxos, Greece
Riding motorbikes through the countryside. Dipping my toes in the Mediterranean. Feasting on saganaki, horiatiki and souvlaki. Celebrating with drinks at happy hour near the beach. Counting the different shades of blue in the ocean.

San Sebastián, Spain
Devouring pintxos in the old part of the city. Walking alongside the bustling waterfront. Window-shopping in the center. Imagining my dream-home overlooking the sea.

Barcelona, Spain
Admiring the quirky architecture of Gaudi. Experiencing the lively nightlife. Soaking up the sunshine. Snapping photos of all of the city's color and action. Sampling food in the local markets.
These are the select few places in the world that stole my heart and still call me back long after I've left. They leave me daydreaming of a return trip, nostalgically thinking in the memories I created there.
Where in the world has captured your heart?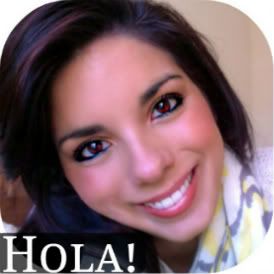 I'm Christine, a native Seattleite and current expatriate in southern Spain. I blog about living abroad, food, travel, and always encourage taking the unconventional path.
Private Health Insurance
If you or your family becomes ill living abroad, or if you encounter different healthcare, climates, diseases & languages, Aetna medical insurance has you covered.