Why Basque Country Needs to Be on Your Itinerary
Playa La Concha in San Sebastián, Basque Country
I often get e-mails from readers asking for my Spain travel advice. They give me a run-down of their itinerary and it always looks something like this: Madrid, Barcelona and somewhere in Andalucía (usually Sevilla or Granada). Once in awhile I might see a trip planned around a famous festival—like San Fermines (The Running of the Bulls) in Pamplona or Tomatina in tiny Buñol, but usually they just stick to this tried-and-true sun and sangria trail.
Plaza Nueva, Bilbao, Basque Country
Sounds like a pretty solid travel itinerary, right? Barcelona is a city I could never tire of and Andalucía is a must for a glimpse of the romantic Spain we dream of. But, I can't help but add my two cents and tell them they should really try to make it up north during their time in Spain. And by "really try" I actually mean if you don't include it you're making a big mistake.
Yup, I said it.
San Sebastián
The mysterious north of Spain seems to be the country's best-kept secret. From the wild coast and fresh seafood of Galicia, to the crisp cider and snow-capped mountains of Asturias and the rolling green hills and Michelin-starred restaurants of Basque Country, the north of Spain is by no means untouched by tourism. But, it offers a completely different Spain than the one you've envisioned.
And Basque Country, a region special to me for several reasons, will be worth every penny it takes you to include it in your travel plans. Different people feel differently about well, different, places but—I've yet to meet a person who has been to Basque Country and didn't love the place. I'm not a gambler, but I'd be willing to bet Basque Country will have the same effect on you too.
You'll eat delicious pintxos, which kick tapas a$$ any day:
You'll wash it down with Txakoli, a crisp, white wine:
You'll admire how Bilbao balances its industrial past with its modern present
You'll walk mouth agape in San Sebastián
…but most of all you'll wonder why a place so beautiful is one many seem to have never even heard of. So, I'm feeling generous and I'm letting the secret out. Go to Basque Country, and thank me later.
Happy Friday! Here's a peek of my life lately though Instagram. Click on the link for the first week, which I did awhile back. Click on the photos above to see them enlarged+captions.
I'm off today on a road trip through the entirety of Spain from south to north (Andalucía to País Vasco!). It seems in Spain we can't go a couple of weeks without having an extended weekend, or some holiday—but, I'm not complaining!
I won't be posting here on the blog until late next week, so in the meantime, follow my road-trip on my Facebook fan page or over on Twitter!
Have a wonderful weekend!
Salamanca is one of those cities I wish I could live and study in for awhile. It's big enough to keep you entertained, but not overwhelming in its size. It's packed with students during most of the year, which equals lively nightlife, diversity and student-friendly prices in housing and bars. It's a breeze to navigate, and absolutely easy on the eyes.
It's known as "The Golden City" for good reason: many of its buildings are constructed of yellow Villamayor sandstone, which makes the buildings in Salamanca seem like they're utterly glowing. The architecture is gorgeous (see above!) and the cobblestone streets and arcaded Plaza Mayor are perfect for people-watching and paseando.
But, it's not all romance and UNESCO Heritage Sites in Salamanca. This slice of Spanish life comes at a price, and not one I'm sure I'd want to trade my Andalusian sun for. You see, they have a saying when it comes to Salamanca (and other cities like Madrid that are on the central plateau known as La Meseta):
"Nueve meses de invierno, tres meses de infierno." 

"Nine months of winter, three months of hell."
When I visited this past summer, I was clearly in the hellish part of the year. The sun beat down relentlessly, rendering sightseeing an arduous task. Unfortunately, Salamanca was just a stop on my way from Basque Country back down to Andalucía, but from the short time I was there, I wish I had stayed longer, especially to see Plaza Mayor lit up at night. 
The short time I was there, walking the same streets that the 3 Big C's of Spanish History (Cortés, Cervantes and Columbus) once did, was enough to make me envision studying at the once highly-esteemed University of Salamanca, grabbing pinchos and cervezas for lunch in its mysterious side-streets and soaking in the pure Castellano.
But then I remember how that saying goes, and realize maybe it's just better I forget my daydreams and plan a longer visit next time—in between winter and hell of course!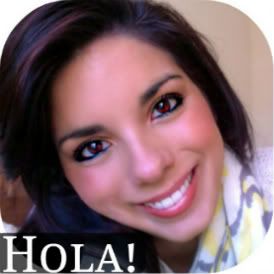 I'm Christine - a 25 year old expat living the life on the Mediterranean coast in Spain!