Travel Photography Obsession: Doors
When I was a little girl, trips to my grandparent's house always meant I would get to snoop through my grandma's things. She kept pictures of my mom, aunts and uncle from their childhood, photos from her WWII-era Sydney wedding, typewriters, old records, even her stylish vintage wardrobe. I would uncover dusty boxes, peek through closets, ask a million questions and somehow she never seemed to mind.
By nature, I'm a curious person and this hasn't changed as I've grown older. That's why travel is such a passion of mine. Except now my 'discoveries' have evolved from grandma's old treasures to the beauty of UNESCO heritage sites, the history of ancient Greek and Roman ruins and the deliciousness of a bottle of vino tinto from La Rioja in Spain. The simplest things can set off my curiosity however, and the same object seems to always show up in my photos of places I've been. What is it? Photos of doors.
Doors have many metaphorical meanings. They can signify promise, adventure, closure, and intrigue. They are our small, personal gateways to the world. For these reasons, whenever I'm exploring a new place, I'm drawn to doors. Not only do they often make for a beautiful photo, but they present to me more than an entrance. They are as curiosity-inducing as they are unwelcoming, and as come-hither as they are cold.
"When one door shuts, another door opens" we're often told. And though the door to my grandma's closet is now shut as she rests in peace, I've unlocked the door to the world and am happily exploring it:
Asilah, Morocco
Mykonos, Greece
Mykonos, Greece
Hydra, Greece
Mykonos, Greece
Mykonos, Greece
Ios, Greece
Sevilla, Spain
Albufeira, Portugal
Hydra, Greece
Tarifa, Spain
Oia, Greece
Albufeira, Portugal
—-
Even doorways are appealing to me…
Tarifa, Spain
Thira, Greece
Granada, Spain
Sevilla, Spain
And I love intricate details…
Tarifa, Spain
Athens, Greece
Sevilla, Spain
What's your travel photography obsession?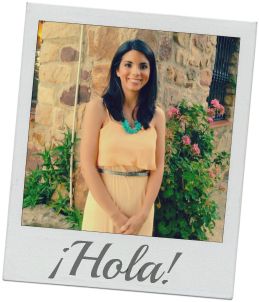 I'm Christine - a 25 year old American expat living la vida Española on the Mediterranean coast in Spain!