Memorable vs. Mediocre Meals While Traveling
Though Lisbon itself wasn't my favorite, I did have a great dining experience there that I won't forget soon.
It came the day after a mediocre meal accompanied by pretty terrible service. Now trust me, I understand that not everywhere else in the world has a tipping culture like my home country, (thanks for that lesson, Spain!) but tips aside, nothing excuses being downright rude. *steps off soapbox*
I was determined to not just settle for a place out of hunger and waning patience. So, I applied a little theory I have developed as the result of despising eating at tourist traps.
Never eat at restaurants that are in central plazas. You're asking for high prices and low quality.
Never eat at a restaurant that has its menu translated into several different languages. If that doesn't say "Tourist Restaurant" I don't know what does.
Never eat at restaurants that have their waiters outside begging for you to come in. If they need the business that badly, obviously the food can't be too good.
So what did I look for that lead me to find this restaurant where above-mentioned awesome dining experience was had? I went to the trendy Barrio Alto, known for its nightlife and chic boutiques. Here, away from the touristic center, good Portuguese food had to be found. (I initially came with a recommendation to eat at Restaurante 560, a dining establishment in the neighborhood, but it was closed-down!)
I had in mind what I was looking for. I wanted to dine al fresco, away from a busy street that took a little exploring to get to, and find a menu that would finally let me sample some authentic Portuguese cuisine. 
What did I find?
The lovely Floresta da Cidade (located here: Travessa Poco da Cidade)—a French-Portuguese fusion restaurant with a menu that married the fresh seafood of Portugal with hearty, buttery sauces and cheeses of France. Mmm!
Here's their interpretation of a croque monsieur that was recommend by my waiter:
and an octupus rice stew:
and dessert, toucinho do ceu, made of almond and eggs:
From the generous portions of this French twist on Portuguese comfort food, to crisp, sparkling white wine that was reminiscent of a favorite (Basque txakoli) to the excellent service that turned around my earlier bad experiences in Lisbon, I highly recommend Floresta da Cidade in Barrio Alto.
What's a memorable dining experience you've had? How do you avoid tourist traps?
Pintxo-Tasting in San Sebastián
Pintxos (peen-chohs), the Basque word for tapas, are small portions of food set up on the bar for purchase to accompany your drink. How do they differ from tapas? Well, they don't really. Pintxos typically are speared with a toothpick atop a small piece of bread and tapas are more likely to be served on small plates, but with the ever-inventive Basque cuisine, tradition isn't always adhered to. Also, tapas are free in some parts of Spain with the purchase of a drink (though this is the exception), and pintxos are always paid for.
Txikiteo (chih-kee-tay-oh) is at the heart of Basque culture, but what does it mean? It's the Basque word for bar-hopping, enjoying a pintxo and glass of txakoli (or whatever floats your boat) at each place before moving on to the next. On weekends, txikiteo starts around noon and goes well into the evening when the pintxos are pulled and replaced by cold glasses of kalimotxo.
This summer I spent showing my family a grand tour of Spain, from south to north and back. One of the days we headed to a city near and dear to my heart, simply because it's gorgeous and I really wished I lived there; San Sebastián. If you've ever heard of San Sebastián, chances are the person telling you about this city said in the same breath: "and the food is incredible!".
Boasting the 2nd most Michelin-starred restaurants in the world (fourteen!), it's no wonder that San Sebastián is a foodie's dream destination. But, you don't have to be a foodie to appreciate the pintxos.
There's no shortage of pintxo bars in San Sebastián, and since they're regarded as some of Basque Country's best, you're really spoilt for choice. Like any cultural thing, there's etiquette to be followed, so here's a quick lesson:
The best times to txikiteo are from noon-2pm and from 8pm-11:30pm. This is when everyone goes, so the supply is never stale or lacking.
Never leave your dirty napkins/toothpicks on the table or bar. It's rude. Instead, drop them on the floor, like everyone else does.
Speak confidently and clearly to the bartender. You're contending with locals here, and if you don't approach the bartender in the right way, he/she won't notice you and you won't be served. So use your outside voice! :)
You may have to get the bartender's attention to be served drinks, but selecting pintxos is up to you—unless of course it involves raw meat that the kitchen needs to cook for you, or hot pintxos that require warming up. Many pintxos, (like those pictured) are cold however, and you can serve yourself. Keep track of how many you and your amigos have eaten as you'll be expected to give a full tally to the bartender when you're ready to play. This is an honor system, so don't be a jackass.
An "eskerrik asko" (thank you) will get you more smiles than a "gracias".
The Old Town of San Sebastián is ideal for pintxo-hopping as there's a high concentration of bars there. I recommend starting at either C/ Fermín Calbetón or C/ 31 de Agosto, my go-to areas.
Edible Art: Parisian Pastries
My week-long jaunt in Paris left me in a state of sensory overload: the architecture, the fashion, the history, the pastries, the culture…THE PASTRIES. I indulged (and overindulged) my inner shopaholic, culture-vulture, history nerd and sweet-tooth, and must say; Paris easily met my high expectations.
Between pain au chocolats, tartes, macarons and more, my palette was in a sucrée-coated dream:
Pricey slabs of fruity cakes, too pretty to eat (almost!)
Macarons: A French classic.
Melt-in-your-mouth cookies.
Market-stall pastries in Montmarte.
Elaborate tartes.
Buttery, flaky layers of warm croissant and dark chocolate.
Citrusy merengues and chewy, fruity macarons.
Light puff pastries and crispy, delicate cookies.
Drooling yet? I was struck by how much care goes into each creation; they're really edible pieces of art. My nearly twice-daily visits to the patisserie completely spoiled me, especially now that I'm back in Spain where I have better luck sticking with cured ham legs than finding anything rave-worthy in the dessert category.
If you find yourself in Paris, or France for that matter, make stopping at your local patisserie at least a daily occurance. There's no shortage of quality, so shop around and change up your location often!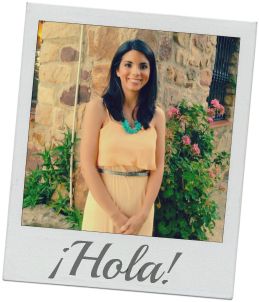 I'm Christine - a 25 year old American expat living la vida Española on the Mediterranean coast in Spain!