Guest Post: 4 Day-Trips from Bilbao by Liz of LizenEspaña.com
A fellow Basque-Country enthusiast, Liz, from lizenespana.com has cheerfully agreed to share her northern Spain expertise and insight today. Moving in to her second year of living abroad, she's come to know and appreciate the Basque region, and is spilling her secrets on the best day-trip destinations from Bilbao. Thanks, Liz!
I've noticed something this past year while living in Bilbao. When talking to Spanish people about where I live, they all seem to give the same response: "Eh, Bilbao is no good, you should live here," said my host mom when I went to visit her in Valladolid.
"You actually like living there? But it's so dirty!" was the response from a friend I met at camp. It seems that many Spaniards have the same perception of Bilbao: dirty, industrial, and not a very "fun" place to live.
I have to disagree.
 Bilbao did and still does have an industrial flavor, but the citizens have embraced it and gone to great lengths to beautify the area and make it a modern, European city.
 Everyone knows about the Guggenheim Museum, and it certainly has helped with Bilbao's revival. However, one of my favorite things about living in Bilbao is that it is wonderfully connected. It has an amazing public transportation system, which enables you see a majority of the Northern Spanish countryside. Here are four of my favorite day-trips from Bilbao:
 Gernika (Guernica)
 If you're looking for a typically Basque village, Gernika is just that. It gained its notoriety during the Spanish Civil War, when the Nazis bombed it in order to support Francisco Franco's efforts to overthrow the Basque Government and the Spanish Republicans. Over 1500 people died, as it was a market day in Gernika, and people from all over the province were there to buy and sell goods.
 Last year I visited Gernika on the last Monday market day before winter.  The town was full of people, and there were streets filled with stands selling cheese, bread, and txakoli (Basque white wine). I also visited the seat of the Biscay parliament, and saw the Oak of Gernika, which symbolized peace. While Pablo Picasso's famous painting "Guernica" is located in the Reina Sofia Museum of Modern art in Madrid, you can see a reproduction of the painting in mosaic in the town center.
Castro Urdiales
 Castro is a small beach town in the autonomous community of Cantabria, but it's only 30 minutes from Bilbao by bus. There's a beautiful beach (actually, two of them), and a jetty where people lay out on sunny days. The beaches are relatively uncrowded, and the architecture on the beach is stunning.  There's also a gorgeous 13th century church and a fort that overlooks the Bay of Biscay.
I love spending the afternoon in Castro, lounging on the beach and later taking a stroll down the newly renovated pedestrian boardwalk. There are some great cafés, with pintxos and tapas, and if you ask nicely, the bartender at Café Dallas will make you some homemade sangria.
San Juan de Gaztelugatxe (Bakio)
 I have a love/hate relationship with hiking. I never really want to do it, but once I do, I'm always glad I did. San Juan de Gaztelugatxe one of the coolest hikes I've done this year in the Basque Country.
 San Juan is an old hermitage located on an island that can only be reached on foot.  The church dates back to the 10th century, and was sacked by Sir Francis Drake in the late 1500s. There's a stone bridge that takes you to the island, and sometimes the surf is so high that it crashes over the bridge. It's one of those places where the closer you get, the more picturesque the view gets.
 The hike isn't overly strenuous, and only takes a couple hours. Plus, halfway to the hermitage, there's a small café with some of the best pintxos I've ever eaten.
 Once you get to the hermitage, you can ring the bell, have a picnic, and even stay overnight if you wish to camp there.  When you are looking out over the Bay of Biscay at the jagged coastline, it's easy to see why invaders had a difficult time conquering this part of Spain.
 St. Jean de Luz
 Yes, I know St. Jean de Luz is in France, but it's still French Basque Country, so it counts. St. Jean is just over the French border, and is a posh resort town. It's a little touristy, but it has so much charm that can be easily forgiven, especially if you visit out of season.
 Walk down the main street and peruse the quaint shops, and make sure to stop for a crepe—so French. There are a number of treat shops that have beautiful pastries, and they taste just as good as they look. After, take a walk down the long beach, or check out the promenade that parallels the water.
 St. Jean de Luz is also a good stopping point along the way to other notable French seaside towns, such as Bayonne and Biarritz, should you want to venture further into France.
 These four locations are great places to explore, and from Bilbao, the furthest you'll have to venture is two hours. Whether you're looking for history, adventure, or simply a relaxing day on the beach, the northern coast of Spain is the place to be.
Brasseries & Bistrots: The 2 B's of Paris
(A brasserie in Ile St. Louis)
Brasseries
Forget the Michelin-starred jewels of Paris's culinary crown. A brasserie (meaning brewery) is sophisticated without being stuffy. These are much more than the simple beer taverns of Paris's past. Brasseries are where the French go to eat well at a reasonable price, and where tourists should go for an authentic peek into Parisian life.
Picture a brightly lit space, leather banquettes, Art Nouveau decor and a menu of French classics: steak tartare—raw minced beef often seasoned with Worcestershire sauce, capers, raw egg and freshly ground black pepper, choucroute—sauerkraut and sausages, and a wide selection of wine and beer.
Tips: Order a carafe of house wine to avoid the often-pricey wine lists. Expect to pay around €30 per person, and remember the brasseries are open all day, late into the evening.
(A bistrot in Paris's St. Germaine neighborhood)
Bistrots
If you're more home-cooking than haute cuisine, the bistrot, a Parisian institution, is right up your alley. A bistrot, often featuring a small menu and an extensive wine list, is an undeniably unpretentious place to gather and eat good, simple food.
(Boeuf bourguignon for dinner.)
Meaty classics like coq au vin—chicken braised in a red wine sauce and bœuf bourguignon—beef braised with red wine, give you a sense that you're dining in your French grandmother's kitchen, rather than cosmopolitan Paris. However, many young chefs are challenging the classic bistrot image and opening avant-garde bistrots featuring exotic ingredients.
Tips: Bistrot menus are often written up on chalkboards; in French only. Do yourself a favor and memorize simple words like chicken, beef, fish, etc. to get a better idea of what you're ordering. Better yet, write down some dishes you want to try while you're in Paris and find a bistrot that serves them.
———-
Have you experienced Paris's dining scene? Where's the best bistrot or brasserie you've been to?
Jardin du Luxembourg: A Park Built for a Queen
Marie de' Medici, patron of the arts and queen consort of France, purchased the Hotel du Luxembourg and converted it and its grounds into what is the Jardin du Luxembourg and Luxembourg Palace of today.
Gorgeous lawns and flowers.
Hailing from Florence, Italy, Marie de' Medici had the palace and gardens fashioned into an imitation of the Pitti Palace and a park she had known as a child, respectively.
The Luxembourg Palace.
Stepping into to the Jardin du Luxembourg, as the last hours of sunshine cast a warm glow over the fountains and flowers, it was immediately clear that this park wasn't your average neighborhood picnic-spot.
St. Germaine's most-loved city oasis.
Immaculate landscaping, carefully sculpted rows of annuals, fountains, scattered statues, and a grand palace (which now houses the French Senate) that keeps a watchful eye over everything.
Sculptures and sunshine.
Children were sailing wooden toy boats in the fountain, as families, friends and couples gathered. People were strolling, lounging, laughing, and chatting. Old men, dressed in pressed shirts and slacks played chess beneath the trees. It was as if someone plucked me from 2011, and put me in 1911, as the only change in the scene would be the fashion.
The Luxembourg Palace.
It was refreshing to see so many people out, away from the confines of technology, enjoying the simple pleasure of each others company. A simple pleasure occurring here, repeated daily, for as long as the park's existence.
More of the garden's beautiful flowers.
The gardens were a welcome rest stop from the endless museums of Paris, and make a perfectly serene place to unwind with friends over wine and baguettes. If I were a Parisian, my summer afternoons would be dominated by getting lost in a good book in the Jardin du Luxembourg.
Open from dawn until dusk; RER Luxembourg/M Odéon.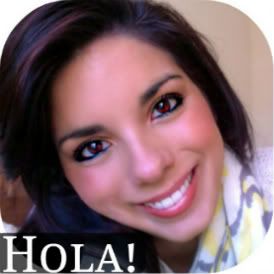 I'm Christine - a 25 year old expat living la vida Española on the Mediterranean coast in Spain!