Gibraltar's Mascot: The Barbary Macaques
I spent a couple of hours up in "Gib" last weekend taking a few shots of the Barbary Apes. They're hilarious to watch interact with each other, and it's a lot of fun being able to walk around with them with no fences separating you. Below are a few shots I captured. Enjoy!
The Gibraltarian Barbary Macaques are so used to people, they even pose for the camera!
A young Barbary Macaque.
Another young Barbary ape, resting in the trees.
In love and picking off bugs.

Gibraltarian Ape Facts:
They are known as apes, but are actually tail-less monkeys.
They are one of the top tourist attractions of Gibraltar and the unofficial national animal.
Do not feed them! Or risk a £500 fine.
They were under the care of the Gibraltarian Army for a large part of the 1900's and were named after high-ranking officers.
There is a popular urban legend that as long as the monkeys live on Gibraltar, the UK territory will remain under British rule. When the population dwindled down to just 7 monkeys during WWII, Sir Winston Churchill ordered that more monkeys be brought in from Morocco.
Best of Spain Photo Set
I don't think it was until I stepped foot in Europe that I started to really enjoy taking pictures. It's hard not to when you're surrounded by beauty in the form of natural wonders, ancient history and stunning landscapes. Spain is an absolute pleasure to capture on film; she's effortlessly photogenic. Here is a collection of some of my favorite shots of buildings and landscapes I took in Spain over this last year. More to come this year!
Enjoy :)

Cadiz, Spain.
Bilbao, Spain.
Granada, Spain.
Sierra Nevada Mountains, Spain
Port of Lekeitio, Spain.
Sevilla, Spain.
Guggenheim Museum, Bilbao, Spain.
Lekeitio, Spain.
Granada, Spain.
Bilbao, Spain.
Isla de San Nicolás, Lekeitio, Spain.
Granada, Spain.
Rock of Gibraltar (UK territory bordering Spain)
Marbella, Spain.
Ronda, Spain.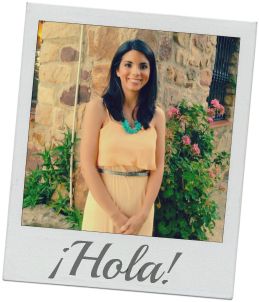 I'm Christine - a 25 year old American expat living la vida Española on the Mediterranean coast in Spain!