An American's Perspective on Celebrating The Holidays in Spain
As of Saturday, the holidays in Spain are officially over. Three back-to-back weekends of stuffing my face with everything from jamón to croquetas, tipping back glasses of vino and bubbly, conquering the cobble-stone streets in high heels and exchanging gifts has finally wound down.
This was my first entire holiday season spent in Spain, and after a very American Christmas last year, I've come to a few conclusions:
Christmas in Spain is a More Gradual, Less-Intense Version of Celebrating.
Between Christmas Eve, Christmas Day, New Year's Ever, New Year's Day and Three Kings Day, you'll need momentum to make it through all of the holiday lunches and dinners, however, you won't be spending energy on decorating your house, or buying a ton of gifts for everyone from your postman to your 2nd cousin, two times removed, like we seem to feel obligated to do in the USA. 
Christmas trees in the homes are generally smaller and simpler (but have you seen their Nativity sets?!), Christmas lights are mostly reserved for in the center of town, hanging above the streets (so pretty!) and from what I've seen stockings aren't hung by the chimney with care…they aren't hung at all. Bummer.
The beauty in celebrating in Spain is in its simplicity and emphasis on togetherness, which Christmas should really be about, right? Which led me to think that…
Americans Are a Bit Over-Board at Christmas. But, I Love It.
We put crazy lights up on our house. We crank up the Christmas tunes every chance we get. Heck, some of us usher in the season as early as midnight after Thanksgiving just to get our hands on the perfect gift. (Ok, not that this is a shining example of American culture.) Though celebrating the holidays abroad this year was a fun experience, I can't say that I preferred it.
My family and I may go a little crazy finding the perfect gift for everyone, decorating the house until it looks like a winter wonderland, and baking tins full of Christmas cookies, but nothing will ever beat the joy of being home and celebrating the traditions I grew up with. There's just a certain magic in the air on Christmas morning that Spain can't compete with. Our overall enthusiasm for the holiday season is undeniable, while in Spain it's treasured and enjoyed, but with less fanfare. 
Holidays Make You Crave Comfort Food.
Though I enjoyed trying out new foods and sharing in the experience of eating a traditional Spanish holiday meal, spreads of mini-crabs, cold-boiled prawns, patés, and escargot just didn't cut it. Blame it on my not-so-enthusiastic-about-most-types-of-seafood-self, but I was craving my Mom's honey-glazed ham and scalloped potatoes on New Year's Day and her signature perfectly juicy beef roast on Christmas. There's nothing like being home for the holidays!
Living in a Catholic Country Is Awesome.
This last Friday we celebrated the Epiphany, of Three Kings Day in Spain. No work, and another excuse to have a dinner party and be surrounded with friends and food. America, take notes.
Hope you all enjoyed the holidays, wherever in the world you celebrated them!
Guest Post-New Culture, New Climate: Sweating through Christmas
Fitting in perfectly with Christine's summer-inspired posts about the best beaches in and around her location in Southern Spain, I thought it might be nice to add some of my own perspectives now that I'm heading into my second summer of 2011. Plus, Christine's at home in cold, rainy Seattle this holiday season, so what a better way than to bring her some warmth! 
After seeing the beginnings of what was shaping up to be a beautiful and toasty summer in Florence, Lorenzo and I jetted off to spend a summer in the U.S. back with my family. Weather-wise that was a disappointment to say the least as the only real glimpses of summer we caught were in our short weeks in Southern California of days marred by smog and humidity held in by grey clouds.
Now that I've finally arrived in Sydney, and had a bit of time to get settled in, the summer has began showing its lovely face. In fact, Sydney seems to have skipped spring all together. With soaring temperatures and days that are generally a mix of brilliant blue skies and sun followed by evenings of balmy tropical thunder storms I'm feeling right at home.
 As I walked to work early in the morning this week, I passed by light poles and terraces strung with brightly colored strands of Christmas lights and wreaths adorning every corner of the popular main street of Sydney.
 I keep forgetting that it is the holiday season; it doesn't seem right to be walking down the street, flip flops clapping along, sweating in the early dawn hours, and seeing wreaths and Christmas trees. Just outside the hotel where I work there is a giant banner along the road saying "Sydney Wishes You a Merry Christmas". And although we haven't began playing Christmas carols just yet, I can't help really starting to feel the holiday spirit as these decorations start popping up.
 As the climate has changed over recent years, I've found it difficult to get into the swing of things when Christmases were no longer the white winter wonderland I remembered from my youth. Last year, our wimpy Charlie Brown Christmas tree was a tremendous effort but somehow the apartment still felt empty and void of family-filled Christmas love.
 Last year in Italy, I was introduced to a whole new holiday tradition, one which involved eating strange bits of animals (tongue and hoof are traditional holiday fare) and an entire day of eating. Literally, eating from mid-morning to late night. Family from every angle and even a short visit to the other side of the family led to an exhausting day. This year, I'm in for a completely new treat. As we roll around to the time of Thanksgiving in the States, I'm left without my amazing expat friends to cook me up a turkey, but I think I'll survive as I know that I have days celebrating in Santa hats along the beach to look forward to. Lorenzo and I plan to celebrate, just the two of us, with a special Aussie tradition. Lunch on the beach, soaking up the rays of summer. I can't wait. I'm a beach bum at heart and my love of Christmas can only be magnified when sand and surf are involved.
Sure I'll miss the feeling of bundling up, Starbucks holiday cup in hand, scarf wrapped tight as I stroll through the downtown shops of Seattle or the famous Pike Place Market. But guess what? They have the same holiday treats at the Starbucks in Sydney! The simple difference is that they are iced rather than hot!
I'm excited to welcome yet another holiday season, slightly out of my comfort zone but still one that I can add to the list of holiday traditions that I have had the opportunity to enjoy.
Annie is an American expat living in Sydney, Australia after a year of Italian life in the art capital of Florence. Follow her adventures at waywardtraveller.com.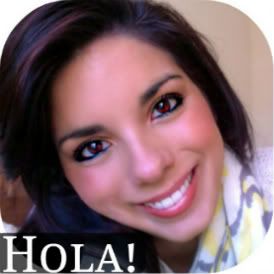 I'm Christine - a 25 year old expat living la vida Española on the Mediterranean coast in Spain!