Happy Friday! Here's a peek of my life lately though Instagram. Click on the link for the first week, which I did awhile back. Click on the photos above to see them enlarged+captions.
I'm off today on a road trip through the entirety of Spain from south to north (Andalucía to País Vasco!). It seems in Spain we can't go a couple of weeks without having an extended weekend, or some holiday—but, I'm not complaining!
I won't be posting here on the blog until late next week, so in the meantime, follow my road-trip on my Facebook fan page or over on Twitter!
Have a wonderful weekend!
Life Lately via Instagram
So all you fellow iPhone owners are likely familiar with the app Instagram. If not, it's an app that turns your blah camera phone photos into something a bit more eye-catching with fun filters.
Anyway, a fellow blogger, Jenni of Story of My Life, started documenting her day-to-day life via Instagram, compiled them into a weekly round-up and has encouraged other bloggers to participate. So with no further ado, here's life lately through the lens of my iPhone:
A walk around the neighborhood at sunset. Love the bright colors+Spanish architecture.
Meanwhile, back home in Seattle, snow dumps in my parent's backyard.
Guilty pleasure: trashy magazines to build my Spanish vocabulary. :)
Cous-cous and a lentil+curry soup drizzled with coconut milk. Courtesy of mi amiga. :)
Weather in Spain in January. That's Morocco in the background!
Who can resist the bi-annual sales in Spain? Not this girl.
Coming from Seattle, I've promised myself to never take the sunshine for granted. Especially in winter!
Sunrise from my balcony.
Here's to another lovely week!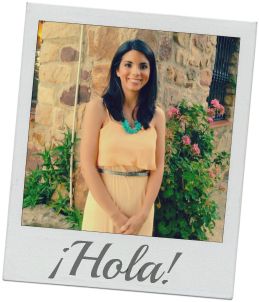 I'm Christine - a 25 year old American expat living la vida Española on the Mediterranean coast in Spain!