A Hike in Jimena
Though the white-washed village of Jimena de la Frontera was beautiful; its flower-filled patios and steep, winding streets couldn't compare with the natural beauty in its surroundings.
After climbing to the top of the foothills which Jimena clings to, I walked through the ruins of the Moorish Castle. At one time, the castle made an ideal lookout for approaching threats as the views stretch all the way to Gibraltar.
I'm continuously amazed by tangible history in the form of ruins. Maybe that's what drew me to study abroad in Greece?
When I finished ooing and aahing, I found the perfect little spot for a picnic:
Then, I started the trek down the rugged hillside…and by rugged, I mean there was no trail leading me down! However, I was rewarded with views like this as I stepped precariously through the rocky landscape:
Some of the trees used for the cork in wine bottles.
And just when I thought I had found a remote place, this guy showed up:
Perfect way to end the day.
To get to Jimena de la Frontera, I took the Algeciras-Granada train and walked from the train station (Estacíon de Jimena) into the city.
Andalucía's White Towns: Jimena de la Frontera
When you live in a bustling, congested port city, sometimes you just want to get away. To escape the noise, the pollution, the people, and find solace in a quieter, simpler place.
This place for me was Jimena de la Frontera.
Jimena is the type of fairytale Spanish town that seems straight-out-of-a-postcard. White-washed villages have always captured my heart, but Jimena's regal position perched high up on the foothills of the Serranía de Ronda commands your attention.
As a town that carries "de la Frontera", Jimena's name is a reference to the Moorish occupation of Spain. Other white villages like Arcos de la Frontera and Vejer de la Frontera all make up what was once the border between Muslim-ruled and Christian-ruled Spain.
In fact, Jimena has seen occupation by many: the Phoenicians, Iberians, Carthaginians and Romans.
However, nowadays, things are much more quiet and these towns make up the famed pueblos blancos (white villages) of Andalucía, though not all carry "de la Frontera" in their name.
The pueblos blancos range from chic seaside resorts, to quiet nature retreats. Visiting Jimena is definitely a gorgeous way to connect with nature.
With stunning views that stretch all the way to the Bay of Algeciras and Gibraltar, I didn't tire in taking in my surroundings:
And though everyone like to describe small towns as "charming", Jimena absolutely encapsulated the word.
It was oozing it.
After trekking to through the steep hills of town to where the castle is located, I found the perfect spot for a picnic and went for a leisurely walk grueling hike back down the other side…
Stay tuned to see what I encountered!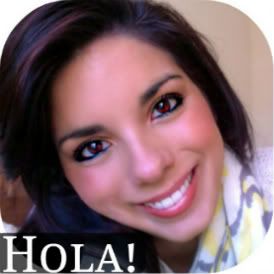 I'm Christine, a native Seattleite and current expatriate in southern Spain. I blog about living abroad, food, travel, and always encourage taking the unconventional path.
Private Health Insurance
If you or your family becomes ill living abroad, or if you encounter different healthcare, climates, diseases & languages, Aetna medical insurance has you covered.