Guest Post: From Olive Groves to Grape Vines
Hi, I'm Liz from Memoirs of a Young Adventuress, where I blog about traveling and expat life abroad. Four years ago, I said goodbye to the freezing cold New England winters and hola to sunny warm Spain for the first time, and I haven't looked back since. Unsatisfied living in the same place for too long, I have called several cities in Spain home, from Salamanca to Madrid, Córdoba and Málaga, and now Logroño.
The Mezquita in Córdoba
 Last year I lived in Córdoba in Andalucía, capital of Islamic Caliphate Spain in the 10th and 11th centuries. Nestled between Madrid and the south coast, Córdoba was a hot, sunny oasis, surrounding by rolling hills and fields of olive trees and sunflowers. I came to love walking around its narrow cobblestone streets lined with orange trees and its whitewashed walls, peeking through people's gates to try to catch a glimpse of the flowers in the garden patios.
Espejo, the village where I worked in Andalucía.
 In Andalucía I learned to enjoy olives, drink dry white wine and make liters of rebujitos; I learned to love watching flamenco while attempting to dance sevillanas during the spring festivals; I hunted down the best spots to eat salmorejo and rabo de toro and found out when it was the best time to go inside the incredible Mezquita; I relished the chance to explore the little village towns that look the same as they did 100 years ago and where the people have such a strong accent that I only understand about half of what they say.
Flamenco in Córdoba
I fell in love with this tranquil, vibrant, and festive way of life, where it seems that the times haven't changed in centuries and the sun is always shining in the bluest sky you have ever seen. Everything you can imagine about Spain, Andalucía embodies: the food, the traditions, the people, the architecture, the history-Córdoba has it all.
Patio Festival in Córdoba
But as much as I love southern Spain, when the opportunity arrived to discover a new region, I couldn't help but say yes. I have felt a longing to go north near the Pyrenees since I first came to Spain as a bright-eyed 16 year old on a school field trip. I wanted to live off the beaten track and really get to know an undiscovered and underrepresented area, which is why I chose Logroño, the capital of La Rioja.
Wine cellar in La Rioja
Unless you are a hispanophile or obsessed with wine, I am going to guess that you probably have never heard of La Rioja. It is an itty bitty region in the north of Spain filled with mountains, forests, and vineyards, near Bilbao, Pamplona and France—and let me say two things: it is my favorite place I have lived in in Spain so far, and it is truly a hidden gem. La Rioja has so much to offer but hardly anyone thinks to come here. Most just pass through as pilgrims while hiking the Camino de Santiago. 
Rio Ebro in Logroño

First and foremost La Rioja is most famous for its wine. People have been harvesting wine around La Rioja for thousands of years, and it's Spain's premier wine-producing region. Wine is inescapable here, with hundreds of vineyards and wineries to chose from. Two of my favorite bodegas to visit are Muga, in Haro and Marqués de Riscal in Elciego. Muga has a very traditional bodega with a very interesting tour; located in Haro, the wine-producing capital of La Rioja, it is definitely worth visiting. Marqués de Riscal is a must-see. A very old bodega, it was redesigned a few years ago by Frank Gehry in the same ultra-modern style as his Guggenheim in Bilbao. The bodega's exterior consists in brightly colored metal sheets weaving around stone while inside it is dark dank stone and bottles covered in cobwebs and rows of dark, stained barrels, a fascinating contrast. 
Marqués de Riscal Winery
I love traveling around La Rioja and seeing the vineyards, especially now because all of the leaves are changing colors for the fall. The countryside here has huge mountains with vineyard filled valleys dotted with little medieval villages, monasteries and castles. My favorite place I have visited so far here has been a tiny town called Laguardia, just outside Logroño. A perfectly preserved medieval little town, it is perched high up on the rocks overlooking the vineyards and in the shadow of the mountains; it's breathtaking.
Me in Laguardia
Logroño itself is also a beautiful city to visit; I love to sit outside in the main square next to the cathedral with a glass of red wine with friends after work or wandering around its little parks and streets. But my favorite thing about Logroño has to be the food! There is a street in the old quarter here called the calle Laurel with nothing but pinchos (tapas) bars, each with its own specialty. The thing to do here is go out with friends for pinchos and hop from bar to bar sampling the delicious food and wine, usually costing around €2.50 a place—so cheap!
Old Quarter in Logroño

As much as love all the places I have lived in in Spain, I think living in Logroño has to be my favorite. The people here are so welcoming and friendly. The food and wine are out of this world, and there is so much to see and do I don't know if I will knock off everything on my list in a year, not to mention it is a gorgeous, clean city. Whenever I ask people why they love La Rioja, they almost always say it is the ambiente, the atmosphere. I couldn't agree more. La Rioja is definitely special, and there is something about that seems quite perfect. It is like a fairy-tale. La Rioja is a magical region that not that many people get to experience, but if you are ever in Spain and want to hop off the beaten track and experience something extraordinary, I definitely suggest visiting; it has a lot to offer!
Spanish Gifts Worth Giving For the Holidays
Spanish children may be considered among the most lucky in the world, as they have not one, but two days they receive presents during the holidays. The first is Christmas morning, and the second, (and even bigger holiday) is Dia de Los Tres Reyes, or Day of the Three Kings, as in the Three Kings of Bethlehem.
Assuming you're not 5 years old and want a Tickle-Me-Elmo (or whatever it is kids put on their lists) here are some must-have items from Spain to send home for the holidays, or bring back as souvenirs any time of the year:
Spanish Extra-Virgin Olive Oil
The Spanish practically bathe in this stuff, and for good reason. Olive oil is a staple in the Mediterranean diet as it is rich in mono-saturated fats that are credited for lowering the risk of coronary heart disease. Spain is the top producer of olive oil in the world and they garnish everything from salads to soup with it.
Handpainted Name/Address Tiles
Colorful, ornate tile-work from Spain is the perfect addition to any home or garden. Buy a nameplate to feature your last name as many Spanish do, or display your address outside of your home.

Turrón
This sweet, festive nougat of Moorish origin is traditionally a Christmas treat and may be difficult to find outside of the holiday season. It comes in a myriad of flavors like Chocolate with Almonds, Strawberries and Cream, Praline, Whiskey Cream and more!

Gran Reserva Wine from La Rioja
The pride and joy of Spanish wine-making can be found in La Rioja (or in your local Spanish grocery store). Snag a bottle of high quality red for a great price to complement your Christmas roast. Gran Reserva is the highest quality, followed by Reserva, then Crianza. You can't go wrong with any, this is Spain where even the table wine is good.

Polvorones
Sweet, crumbly almond cakes that melt in your mouth? Yes please. Like turrón, they come in a variety of flavors and are a must during the Christmas season.

Football Jerseys
In case you didn't hear, Spain won a little title called the World Cup 2010 Championship.
For the sports lover in your life, bring home a National Team jersey.
Abanico
From the simple to elaborate, cheap to wallet-draining, Spanish fans (abanicos) are a fun, feminine gift.

Jamon Iberico
Everyone should be so blessed as to try Jamon Iberico at one point or another in their life. If you're American, good luck bringing it into the States, most meat is prohibited through customs.

Saffron
This pricey spice may be a bit cheaper in Spain, where it is cultivated, and is an essential ingredient for aspiring chefs making their first paella.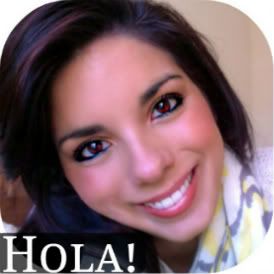 I'm Christine, a native Seattleite and current expatriate in southern Spain. I blog about living abroad, food, travel, and always encourage taking the unconventional path.
Private Health Insurance
If you or your family becomes ill living abroad, or if you encounter different healthcare, climates, diseases & languages, Aetna medical insurance has you covered.