Where I Went in 2011
As the year wraps up, I'm looking back on how amazing it's been, and how lucky I feel to be enjoying these experiences. This year, though I added just one new country to my list, I added many new destinations and explored my adopted country even more thoroughly.
January
I started off 2011 fresh from a Christmas visit in my hometown of Seattle. I rang in the New Year in the gorgeous waterfront pueblo of Lekeitio in Basque Country and made several return trips throughout the year.
I also returned to Sevilla to explore and it grew on me even more.
February
A beach escape to Albuefeira, Portugal for a 3-day weekend convinced me that traveling in the off-season may be the way to go.
March
March was low-key, and I spent it exploring my own backyard; Tarifa, Spain.
April
In April, I returned to Granada, met my favorite Spanish footballer (Fernando Llorente!) and tried out an Arabic Spa for the first time. Sadly, Fernando was not present.
I also celebrated Semana Santa (Easter Week) in the Basque Country, where I dined at my favorite Basque chef's (Karlos Arguiñano) restaurant in the surfing town of Zarautz.
May
May marked the arrival of feria season in Spain. I went to Jerez de la Frontera for a gorgeous weekend of rebujitos, Andalusian horses, flamenco dresses and more!
June
June-August I severely slacked on blogging as I was busy entertaining visitors throughout the summer months. In June, I took a beautiful train-ride up north to Madrid to meet some friends, went back to Bilbao for a weekend, moved apartments and counted down the days until my family arrived!
Then, I went to Zahara de los Atunes for a weekend of beautiful beaches and al fresco dining.
July
July was a busy, busy, month of traveling all over Spain and France. After getting over a yucky stomach bug, I traveled (still not 100%) to sweltering Sevilla and caught a plane to Paris!
My week in France consisted of seeing the Jardin de Luxembourg, eating all the French pastries I could get my hands on, going to Versailles and soaking up everything Parisian!
Then, I went to Tarifa, Ronda, Marbella, Granada and Nerja before I packed up the car and road-tripped from Andalucía to País Vasco. Along the way I stopped in Consuegra and saw the famous Don Quijote windmills, took a day-trip to Toledo, stopped in Madrid and finally arrived for a week of enjoying Basque culture.
Once in Basque country, I went pintxo-hopping (txikiteo) in Donostia, sight-seeing in Guernica+Bilbao and drove up and down the curvy Costa Vasca until we got to France, making stops in St. Jean de Luz and Bayonne.
On the way back down south, we stopped for a few hours in Salamanca and made it back down to the Costa del Sol.
Phew!
August
August was a bit more relaxed, spent enjoying every minute with my family. We explored Tarifa and Sevilla together, as well as Vejer de la Frontera, a traditional Andalusian pueblo blanco.
September
Back to Basque Country I went, this time to attend my first-ever Basque wedding! It was a fun night filled with lots of food (9 courses!) drinks, and dancing! 
October
A car-load of friends and I went to Granada for Halloween weekend, exploring the tea rooms in the Moorish quarter and partying until (almost) sunrise!
November
November was a super exciting month for me as I was heading home(!) to celebrate turning 25 and being there for my first Thanksgiving in 2 years. I spent a week in San Francisco before driving up through Northern Cal and Oregon until Seattle.
December
This month brings trips to Bilbao and Madrid for Christmas and ringing in 2012 respectively.
What a beautiful year it's been!
Lekeitio: One of the Most Beautiful Places I've Been
Tucked away in the emerald hills of Spain's Basque Country is a cluster of red-roofed buildings set in stark contrast against a teal sea. Lekeitio; a village of around 8,000 during the quieter winter months, and 30,000 when the population explodes in the summertime with Europeans coming to enjoy the beautiful beaches and world-famous Basque cuisine.
Lekeitio is the type of place so beautiful, that return trips still evoke amazement over the brilliant colors present here, the stunning views from the hilltops and the pristine beaches winding around the eastern part of the town.
It is easily one of the most beautiful places I've been.
One of Lekeitio's most important streams of revenue has been fishing. Here is the port and the site of some great pintxos bars.
A back-street in Lekeitio.
The Island of Saint Nicolas (you can walk to it at low tide!) and one of Lekeitio's beaches.
The most historic (and expensive!) house in Lekeitio. Why? Because it was the first to be built here.
A view from the top of Lekeitio's (mini) mountain.
One of the most famous landmarks in Lekeitio; the Santa Maria gothic basilica from the 15th Century.
Apartment buildings near the port.
Fishing boats in the port.
The waves can come crashing through during bouts of bad weather.
I had to find a door to photograph :)
A hike through Lekeitio's hillside.
Are you convinced yet? If you ever find yourself in the North of Spain, be sure to explore outside of Bilbao and San Sebastían. There are so many beautiful towns and villages like Lekeitio waiting to be explored!
Tell me in the comments below: what's the most beautiful place you've traveled to?
Kaixo Lekeitio
It's no wonder why many Basques like to consider themselves a separate country from Spain. There was no gradual ease into the stark differences; one minute I was flying out of the sunny south, the next, flying beneath a blanket of dark clouds and green rolling hills that break off into jagged coastline hugging the Bay of Biscay.
(The beautiful Bay of Biscay)
There's little to remind you that you're technically still in Spain except for the bits and pieces of Spanish intermingling with the x's and k's that frequent the Basque language. Nearly everything is in contrast to my more southernly residence: the siesta isn't observed here, tapas are traded in for the more generously-portioned pintxo, and the beaches that dominate the south are replaced by a landscape so green, you'll swear you're in Ireland.
(A road leading to the hilltops of Lekeitio and typical Basque architecture)
Spain's Basque Country is divided into 3 provinces, Guipúzcoa, Vizcaya and Araba and can be crossed by car in under 2 hours. It hosts large cities such as San Sebastian and Bilbao, but is mostly composed of small villages, such as Lekeitio.
(La Isla de San Nicolas)
Lekeitio is by far one of the most naturally stunning places I've visited. I spent the last weekend of October in Lekeitio for my second time around with loved ones and friends, bar-hopping for pintxos and kalimotxos and welcoming my Basque "niece" Elene to the world.
(The port of Lekeitio)
Lekeitio is by tradition, a fishing village, but now shares this with the title of being a popular holiday destination for travelers, as its week-long festival in September ("Gansos") triples the town's population. It's best to visit at this time for unbeatable weather, basking (no pun intended!) on golden beaches and the opportunity to see an authentic Basque celebration.
(Playa Karraspio)
Head down to the port for waterfront pintxos bars. There is etiquette here to be followed, so pay attention to those around you and you'll find quickly that it is based on an honor system—you simply stand at the bar, taking as many pintxos as you want to eat, and tell the bartender at the end of the meal how many you ate. It is also typical to throw your napkins and toothpicks on the floor, so don't be shocked if you see a littered ground, and don't turn your nose up at it either! I highly recommend ordering a glass of Basque txakoli wine, crisp and refreshing, it complements most any pintxo perfectly.

(Wildly colorful Lekeitio city center + port)
The most famous monument of Lekeitio is The Basilica Assumption of Santa Maria of Lekeitio. This Basilica dates back to the 15th century and is acclaimed for its Late Basque Gothic architectural style.
(The 15th Century Basilica in Lekeitio)

There's no shortage of things to do in Lekeitio, regardless of the season. This is a town with a lot of character, and certainly off of the tourist track the majority of the year. Stroll around the port during the day and up through the winding streets at night and you will find children playing in the streets and ducking in and out of bars where their parents are sipping drinks and sampling pintxos. It's a lifestyle to be admired, people are out of their homes, adults able to be adults, and children, children, but together in the same place. Here in the Basque Country, the family ties are clear, the people are reserved, yet warm and its delights are appreciated not only by sight but by taste too.

(A view of Lekeitio from the hillside.)
For more information on the Basque Country, read my post about my first visit here: http://www.christineinspain.net/post/520742724/euskal-herria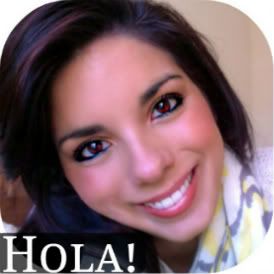 I'm Christine - a 25 year old expat living la vida Española on the Mediterranean coast in Spain!