Where I Went in 2011
As the year wraps up, I'm looking back on how amazing it's been, and how lucky I feel to be enjoying these experiences. This year, though I added just one new country to my list, I added many new destinations and explored my adopted country even more thoroughly.
January
I started off 2011 fresh from a Christmas visit in my hometown of Seattle. I rang in the New Year in the gorgeous waterfront pueblo of Lekeitio in Basque Country and made several return trips throughout the year.
I also returned to Sevilla to explore and it grew on me even more.
February
A beach escape to Albuefeira, Portugal for a 3-day weekend convinced me that traveling in the off-season may be the way to go.
March
March was low-key, and I spent it exploring my own backyard; Tarifa, Spain.
April
In April, I returned to Granada, met my favorite Spanish footballer (Fernando Llorente!) and tried out an Arabic Spa for the first time. Sadly, Fernando was not present.
I also celebrated Semana Santa (Easter Week) in the Basque Country, where I dined at my favorite Basque chef's (Karlos Arguiñano) restaurant in the surfing town of Zarautz.
May
May marked the arrival of feria season in Spain. I went to Jerez de la Frontera for a gorgeous weekend of rebujitos, Andalusian horses, flamenco dresses and more!
June
June-August I severely slacked on blogging as I was busy entertaining visitors throughout the summer months. In June, I took a beautiful train-ride up north to Madrid to meet some friends, went back to Bilbao for a weekend, moved apartments and counted down the days until my family arrived!
Then, I went to Zahara de los Atunes for a weekend of beautiful beaches and al fresco dining.
July
July was a busy, busy, month of traveling all over Spain and France. After getting over a yucky stomach bug, I traveled (still not 100%) to sweltering Sevilla and caught a plane to Paris!
My week in France consisted of seeing the Jardin de Luxembourg, eating all the French pastries I could get my hands on, going to Versailles and soaking up everything Parisian!
Then, I went to Tarifa, Ronda, Marbella, Granada and Nerja before I packed up the car and road-tripped from Andalucía to País Vasco. Along the way I stopped in Consuegra and saw the famous Don Quijote windmills, took a day-trip to Toledo, stopped in Madrid and finally arrived for a week of enjoying Basque culture.
Once in Basque country, I went pintxo-hopping (txikiteo) in Donostia, sight-seeing in Guernica+Bilbao and drove up and down the curvy Costa Vasca until we got to France, making stops in St. Jean de Luz and Bayonne.
On the way back down south, we stopped for a few hours in Salamanca and made it back down to the Costa del Sol.
Phew!
August
August was a bit more relaxed, spent enjoying every minute with my family. We explored Tarifa and Sevilla together, as well as Vejer de la Frontera, a traditional Andalusian pueblo blanco.
September
Back to Basque Country I went, this time to attend my first-ever Basque wedding! It was a fun night filled with lots of food (9 courses!) drinks, and dancing! 
October
A car-load of friends and I went to Granada for Halloween weekend, exploring the tea rooms in the Moorish quarter and partying until (almost) sunrise!
November
November was a super exciting month for me as I was heading home(!) to celebrate turning 25 and being there for my first Thanksgiving in 2 years. I spent a week in San Francisco before driving up through Northern Cal and Oregon until Seattle.
December
This month brings trips to Bilbao and Madrid for Christmas and ringing in 2012 respectively.
What a beautiful year it's been!
Guest Post: Erin from LaTortugaViajera.com
The lovely Erin from La Tortuga Viajera is providing today's post. A fellow American expat in Spain, she lives in Madrid where she blogs about her adventures in Spain, and most recently her travels around exotic locales like Georgia (the country, not the state!), and Turkey. Today she's sharing her knowledge of madrileño cuisine—and just a fair warning, don't read this on an empty stomach! :)
Chilled gazpacho in the south, gourmet pinchos in the north, and crusty saffron-spiked paella in the west – Spain's regions pop out local cuisine like Chicago does pizza. But what about Madrid?
Little is said of the capital's famous dishes – partially because the city sits at the crossroads for national culture and cuisine, making it a melting pot of dishes. But also because, relatively speaking, the country's largest city is actually quite young.  As a result, popular platos from the past are far and few between.
Since I'm professional Spanish food eater (because I said so), I've narrowed down some of my favorite dishes so that you can get a proper taste of Madrid when passing through.
Cocido
Translated literally as "boiled", the garbanzo-bean-filled stew is a favorite on cold winter days and the perfect cure for the common, and very likely, Spanish hangover. While cocido versions can be found throughout the country, the Madrid version is perhaps the most versatile. The simple broth obtains its flavors from a mixture of vegetables, stock, meat, sausage and of course garbanzo beans.
Typically, once the stew is complete, the broth is strained then served first with tiny noodles (not unlike chicken noodle soup – minus the chicken), and followed by a plateful of the cooked beans, veggies and meat. 


To try the most traditional and admired of cocidos madrileños, stop by La Bola (Calle de la Bola 5), where the stew is brewed in clay pots over a fire stove.
Patatas bravas
Image: Creative Commons License via Flickr
While this dish can be found throughout the nation, the tourist favorite probably feels most at home in the Spanish capital. Regional versions vary, but in Madrid expect to be served a mountain of chopped and fried potatoes doused with a spicy tomato sauce (and sometimes even mayonnaise). You can indulge in your craving for the famous Spanish dish at tapas bars throughout the city.
Bocadillo de calamares
Sometimes you just need a sandwich filled with fried calamari. What's that - you haven't had the craving before? Then you haven't tried one of Madrid's most famous foods. These aren't your popcorn-style mystery munchies from back home, but instead ultra-tender, slightly breaded rings that will make you forget everything you thought you knew about calamari. Served warmed on a baguette of bread and often with a side of lemon, the Spanish sandwich redefines finger-licking good.
Hit up Bar Postas (Calle Postas, 13) to try the traditional treat. At only a couple euros a pop, it's at least worth a taste.
Huevos rotos
Image: Creative Commons License via Flickr

It should be no surprise that the city that never sleeps (and yes, I think Spain could probably give New York a run for their dinero on this one), has yet another hangover-worthy dish – huevos rotos. Served as a greasy mess of french fries topped with a fried egg and often jamón, the dish isn't for the bashful eater. To live up to its name - translated as "broken eggs" – one must mix up all the ingredients so that the runny egg and crispy fries become one big unrecognizable mush. Sounds appetizing, right?
To get this mouth-watering dish (work with me here), head to La Taberna de los Huevos de Lucio in La Latina (Calle Cava Baja, 30).
Churros con chocolate
Really, if you leave Madrid without giving churros a go, then you haven't lived. While the doughy sticks have a similar scalloped shape as those back in the States, their similarities end there. Churros served in the Spanish capital tend to be sugar free (or at most, with just a sprinkle) and loop-shaped. Accompanying the doughy drops are cups of thick hot chocolate with the consistency of a creamy soup. Don't be fooled though – this chocolaty mixture, while definitely sweet, doesn't pack the sugary punch that you might expect.
You can find the breakfast treat year-round in churrerías and in many cafeterías. During wintertime, don't even be surprised to see popup churro vans ready to take care of your sweet tooth.
Madrid indeed offers up other dishes as well – in fact, I would be remiss if I didn't mention callos (tripe…that's right - stomach). But I, uh, umm, haven't had time to try that one, so you know, give it a try and let me know what you think, OK?
(All pictures copyright of Erin unless otherwise noted.)

————————————————————-
I'm guest-posting over at Erin's blog today as well about delicious Andalusian cuisine. Come check it out!

Unexpected Madrid
My first few visits to Madrid were always brief stints; an overnight stay at a friend's piso before an early run to the airport, a quick tour before heading to a different vacation destination. It's not that I didn't want to stay longer, anyone who knows me knows how much I adore big cities, but I never met the right set of circumstances to extend my stays.
However, a couple of friends from Seattle who were taking a break from volunteering in Romania wanted to meet up—and who I am to resist a weekend of sight-seeing?
I took the 5-hour scenic train ride up from the south (WAY better than flying might I add) and met them in Madrid's heart: Puerta del Sol. We were staying at a cute, affordable hostel up one of Sol's many branching streets, complete with a balcony perfect for home-cooked dinners and splitting bottles of wine.
Our weekend was spent exploring Madrid by foot: hitting the essential sights and scouting out the best tapas bars to introduce them to Spanish cuisine.
Toma La Calle (Take the streets) the slogan used by Madrid's youth to spur the 15-M movement.
Looking back, I don't know what I was expecting of Madrid, except for it to fulfill its reputation of being boiling-hot in the summer. I wasn't expecting the Palacio Real (Royal Palace) to be so grandiose, nor the architecture in the center to be full of little beautiful details. Madrid is a sprawling, modern metropolis still blossoming from its post-Franco renaissance.
The Ópera
And though its sights are fewer than that of Spain's other big cities, Madrid is a world-class center of art. If you're a culture vulture or not, a stop at one of the cities main 3 (The Reina Sofia, the Thyssen, or El Prado) are essential in Madrid's art-circuit. Together they feature impressive collections heavy on Spanish artists like Picasso, Velazquez, El Greco, Dalí and Goya as well as everything from neoclassicalism to avant garde.
Here's what I recommend for a first-time weekend in Madrid:
The Reina Sofía: Like most, I went here specifically to see Picasso's Guernica. It's an awe-inducing, chilling piece of art capturing war in Picasso's signature modern style. The painting depicts the bombing of the Basque town of Guernica by Germany's then-new air force—approved by the Spanish dictator Francisco Franco. This happened in 1937, when the Spanish Civil War was ravaging on and killed a town of mostly women and children. It's huge, haunting, and absolutely worth seeing.
(Keep in mind this is a modern art museum, so if you're more inclined to enjoy classical paintings, head over to El Prado. I've been to both and enjoyed The Reina Sofía more.)
Tip: It's free Mon, Wed-Fri after 7PM and Saturdays after 2:30PM and all day on Sunday.
Palacio Real: After Versailles and Vienna's Schonbrunn, the Royal Palace of Madrid is the third largest in Europe. It's HUGE. It was originally a Muslim fortress, which was burnt down in the 18th century and was rebuilt in a very French and Italian style commissioned by King Philip V.
The Spanish royal family doesn't actually live here—they live in a separate mansion nearby, but the palace is still used for formal functions and state affairs.
Tip: Head for some shade in the gardens (Jardines del Campo del Moro) behind the palace.
Experiencing the madrileño nightlife: A visit to Madrid wouldn't be complete without experiencing its world-famous nightlife. Madrileños (and all Spaniards) are known for partying late, so don't expect to eat dinner until at least 9PM and for clubs to open until after midnight—or really be exciting until around 4AM when most bars are closed and a surge of people come in!
Tip: Try the battered and fried bacalao (cod) at Casa del Labra on C/Tetuán 12, Buenísimo!
Puerta del Sol: This is Madrid's pulse. It is the absolute center of action and has been the stage for the 15-M movement, a packed annual New Year's Eve celebration and is kilometer 0 from which all distances in Spain are measured from.
Plaza Mayor: Don't eat here and watch your pockets carefully (pick-pocket alert!), but do come here at sunset and take in the atmosphere and the lit up buildings.
This large square, set away from main streets and found by going through any number of its medieval passageways features buildings with hundreds of balconies, designed as a public theater of city events. This is the spot where the awful autos-de-fé (trials of faith) occurred during the Inquisition, where kings were crowned, executions, bull-fights, theatrical performances and more.
Today, it serves largely as a tourist mecca, with many overpriced outdoor cafés and restaurants but also as the site of many fiestas, outdoors bazaars and concerts.
———————————
Like any big city, it's impossible to see and do everything in one weekend, next time I go on my to-do list is: the Thyssen Museum, El Park de Buen Retiro (weather-permitting of course!) C/Cava Baja and C/Cava Alta in La Latina for nightlife and El Rastro Flea Market.
———————————
Have you liked my Facebook fan page? Find it here: facebook.com/christineinspain ¡Mil gracias!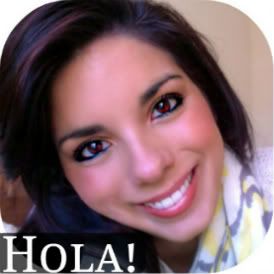 I'm Christine - a 25 year old expat living la vida Española on the Mediterranean coast in Spain!