Free Things to Do in Madrid
A new series of money-saving tips for your next visit to Spain's major cities.
Food, accommodation, entertainment, transportation…your travel budget has many avenues by which to leave your pocket. Keep your wallet lined with a few more Euros and save on these free things to do in Madrid:
Free Sights
Palacio Real Venture into the royal palace of the Spanish monarchy, free on Wednesdays.
El Rastro Market This is one of Europe's granddaddies of flea markets. It's HUGE (and free!) every Sunday morning. It's peak time is around 11AM and the stalls start clearing out around 3PM.
Museo del Prado The 'creme de la creme' of art museums in Spain. This one holds Spain's most treasured works and is free 6-8PM Tuesday-Sunday and 5-8PM on Sundays.
Museo de Reina Sofía The famous modern-art museum which showcases the masterpiece of Picasso; Guernica.
Pay no admission M-W-T-F 7pm-9pm Sat after 2:30PM and Sun until 2:30PM. Closed on Tuesdays.
Congreso de los Diputados For those into politics, why not take a tour of the Spanish Congress? Free Saturday from 10:30AM-12:30PM or arrange for a guided tour M-F.
El Parque de Buen Retiro Have a picnic in the park that lies in the center of the city, free 7 days a week.
Free Bites
With every drink you buy (normally around 1,20€), you get a complimentary plate of tapas at these bars:
El Tigre, Calle de las Infantas, 30; Metro Gran Via
Entretapas y Vinos, Calle Fuencarral 93; Metro Tribunal
El Rincón Abulense, Calle Caballero de Gracia, 18; Metro Gran Via or Sol
Free Tours
My Madrid Free Tour meets daily in Plaza Puerta del Sol. No reservations are required for this 3-hour tour on foot exploring the best of Madrid's neighborhoods. Check out Annie from Wayward Traveller and her experience joining in on the free tour here: http://waywardtraveller.com/2010/08/how-i-found-madrid/
For more free events, expositions, concerts and activities in Madrid check out:  http://en.madridfree.com/ and http://www.esmadrid.com/en/portal.do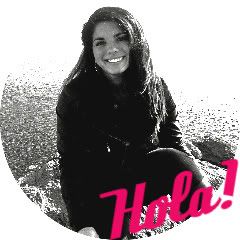 I'm Christine, a native Seattleite and current expatriate in southern Spain. I blog about living abroad, food, travel, and always encourage taking the unconventional path.
Private Health Insurance
If you or your family becomes ill living abroad, or if you encounter different healthcare, climates, diseases & languages, Aetna medical insurance has you covered.