Photos: Springtime in Western Europe
Finally, Spring is here! Back home, Spring is usually a slightly warmer but equally wet and gray time of the year, but here in southern Spain? The sun is shining, the flowers are blooming and I'm counting down the days until I can lay out on the beach (usually possible in April!) Okay, I also know it's warming up outside because a mosquito bit me (on the face!) twice in my sleep last night and my crazy neighbors are getting louder (coming out of hibernation, perhaps?!) Moving on…
So what else do I adore about Spring other than the weather and it being the perfect time to travel? It makes for great photography. Enjoy a few of my favorite shots from springtime in Europe:
Albufeira, Portugal
Sevilla, Spain
Bilbao, Spain
Ronda, Spain
Zurich, Switzerland
Mykonos, Greece
Ronda, Spain
Want more springtime inspiration? Check out La Belle in France's post on spring arriving in Provence, France. Adieu!
Traveling Off-Season to the Algarve, Portugal
A church in Albufeira's center.
A Winter Getaway
With last weekend being a 3-day weekend in Andalucía, Spain thanks to "Andalucía Day" I made my winter escape across the border to the Algarve region in Portugal. I made the same trip last year and loved the area so much, I couldn't wait to return. What's so enchanting about the Algarve? For me, it's the white-washed buildings, the jagged red cliffs characteristic on the beaches, the hospitable people and the relatively cheap costs compared to the rest of Western Europe.
This looks more like Spring than February.
High-season vs. Low-season
In August, much of Europe shuts down and flees for the coastline. Tourists pour in from all over the world and prices skyrocket in the places still open for business, making this time of the year the most expensive to travel. With the weak dollar against the Euro, consider traveling off-season to lower costs, escape the crowds and get a more authentic feel of a place.
Beautiful door in the center.
Lower Costs: I am not one to over-plan my trips as to allow for planned spontaneity, and have been known to even show up without so much as a hostel booked. This time, I went against my laid-back travel style and booked the room first. Despite this being a last-minute trip, I found an incredible deal at a clean, modern beachfront hotel with a private balcony overlooking the Atlantic, breakfast included. I normally opt for hostels whenever I can, but this deal was so good, it was comparable to the costs of staying in a hostel. With a deal like that, traveling off-season was really starting to win me over…
Sunrise from my private balcony!
Fewer Crowds: Little sucks the charm out of a destination than mobs of sweaty, photo-snapping, fanny-pack wearing tourists. Ok, clearly not all tourists are so typical, but you get the point. In the low-season, which is normally November-March, you have the same sights with fewer people. This means less people in your shots, lower ticket prices, and more.
Rock formations on the beach.
Better Weather: So this one is dependent on exactly what month you come and where you go, but I'm mostly referring to the Mediterranean countries which are notoriously hot in the summer months. So hot you step outside and your clothes stick to you. So hot that going out at certain times of the day is reserved for the crazy. So hot that you take a shower, dry off, step outside, and are just as wet as before. I might be exaggerating slightly on the last example, but the point is, late spring and early fall weather is usually the perfect time to travel. I went to Portugal last weekend, which was February, and was soaking up the sun on the beach. If this doesn't entice you to travel off-season, I don't know what will!
Sunrise.
Local Color: I've made the point before that when the tourists leave, life carries on, and it isn't a vacation year-round. Well, traveling between the months that see less tourists means a closer look into the daily life of the locals. This completely enriches a traveling experience for me, and I've found shopkeepers, waiters and the like aren't disillusioned by the onslaught of tourists just yet, meaning friendlier encounters. :)
So what's holding you back? Would you consider traveling off-season? And if you have, how does your experience compare with traveling high-season?
Lagos & Luz, Portugal
I never experienced the fun and wild college spring breaks as an undergrad. Better late than never, right? 8 of us piled into two cars and made the road-trip from the south of Spain to the south of Portugal in about 5 hours to spend a long weekend in a huge villa we rented out; complete with a private pool and views of the Atlantic ocean.
After the rainiest winter in 50+ years in Algeciras, we were all ready for some sun and fun, but the cross-country journey wasn't too promising as we hit rain cloud after rain cloud. We did get to see a lot of the countryside of the south that we'd never seen before, and joked that hopefully when we crossed the border we'd find sunshine. Our wishes came true and as we crossed from Spain to Portugal were greeted by the sun setting in the distance.
Despite having GPS, we somehow managed to get lost, and made it to our villa in the dark. It made for a beautiful surprise in the morning looking outside and seeing the jagged Portuguese coastline and Atlantic ocean from our deck. More importantly—it was sunny and warm! Without hesitation we put on our swimsuits to soak it all in and forget the stresses back "home". The rest of our day was completely relaxing; poolside drinks, music and BBQ. Though we were staying in the small beach town of Luz, we were there to see Lagos, and ventured into town that evening to explore a bit. Lagos is apparently the summer getaway for students and young people and is rumored to get pretty wild as the weather warms up. Fortunately we came at the right time, still at the low season to see Lagos in its true form, but warm enough to feel like we're on vacation and of course fit in a little celebrating.
The following day we were determined to find the famed beaches of the Algarve, particularly the grottos where we planned to hire a fisherman's boat to take us on a tour. Much to our dismay the group got split up/lost and with no cell phone service, we never made it to the grottos. We did however find a beautiful Portuguese beach to spend the afternoon…there's no better feeling than being on a white sand beach in March!
So, overall perception of Portugal? Since I only saw the southern coast, I can't generalize, but the scenery is stunning, the people warm & friendly…the Portuguese food not so incredible, but I would be willing to give it another try. I would definitely recommend a trip to Lagos to anyone…it's cheap, it's beautiful…and I'm happy to say I have another country checked off my list! :)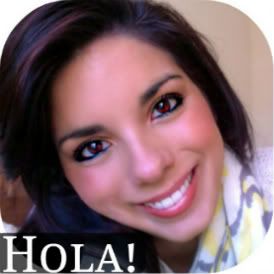 I'm Christine - a 25 year old expat living la vida Española on the Mediterranean coast in Spain!