Andalusian White Town: Vejer de la Frontera
I kinda have a thing for Andalusia's pueblos blancos. Maybe because they remind me a lot of my beloved Greek Island towns, or maybe because they're largely untouched by tourism, contain authentic local cuisine, and represent an unmistakably Andalusian slice of life amongst their white-washed buildings and narrow streets. Either way, I'll never tire of exploring a new pueblo blanco.
Though they might all look fairly similar since they're awash in white and usually perched on hill-tops, I find them unique in their details. This pueblo blanco in particular, Vejer de la Frontera, is unique because it was under Moorish rule for much longer than the others—up until 1250.
It's deeply rooted in its Moorish past, so much that women of Vejer were known to wear floor-length, black, cloaks until as recently as the end of the 20th Century. (Note the photo in the middle which depicts the traditional clothing.)
Vejer is dramatic in its location atop a super-steep cliffside, surrounded by pastures on one side and pine and cork tree forest national parks on the other. It's also strategically located next to the Atlantic coastline and some of Spain's most pristine beaches.
Within the town, you'll walk through the old medieval part, and the newer part, which blend together nearly seamlessly in their typical white-washed, humble design. Peek through open doorways to typical flower-filled Spanish patios, which families used to use to collect rainwater via drainage into a well, but are now used for seeking solace from the summer heat.
Stop by the town's church (free), which is a unique mixture of both Moorish (Mudejar) and Visigothic design. It shows its age and is quite simple compared to many churches in Spain (it lost a lot of its riches during the Civil War), but contains a beautiful altar inside.
Vejer itself makes for a perfect day-trip, and if you go explore the surrounding national parks and beaches you could make a weekend of it.
What's your favorite pueblo blanco?
Nerja
Summer has officially hit Seattle, and I'm just now getting caught up on my Spain springtime travels (sorry!); with a last weekend beach getaway to Nerja and a drive up and down the Costa del Sol and Costa Tropical. I've heard of Nerja long before I stepped foot in Spain and knew I had to take advantage of my close proximity to this beachy and beautiful pueblo blanco (white village).
Beautiful Nerja, Spain
We set off on the road right after work with no plan whatsoever, a last-minute car picnic strewn across our laps, and a blind reliance on the GPS guiding us down the curvy coastal highway through hedonistic Marbella and the transportation-hub of Malaga.
Nerja, Spain
There's no better feeling than escaping the city and heading to new places, though Nerja is not new in the least. It was discovered long ago (try 25,000 BC!) by cave-dwellers who inhabited the caves of Nerja on and off through the Bronze Age. We made a stop by the caves—which are fascinating—marveling at the jagged carvings of marble rock, climbing into what felt like the deepest pockets of the Earth.
In the Caves of Nerja
When we weren't partaking in Indian Jones-esque adventures, we spent our time sunbathing on the many beautiful beaches of Nerja—a truly relaxing mini vay-cay. Though the sand is gray and a bit rocky, you can't beat the scenery: palm trees, white-washed barrios, and cafe upon cafe of thirsty sun-revelers sucking down Coronitas and scarfing down paella.
Paella, if you're unfamiliar, is a classic Spanish (but more accurately, Valenciana) dish reigning from the region of Valencia on the east coast of Spain. It's a rustic dish composed of rice, seafood, meat or a combo of both, saffron, olive oil, paprika, vegetables and more. It's not authentic unless it's cooked over an open-fire and eaten directly out of the paellera (pan). With prawns in their full armored Spanish glory (legs, head, tails still attached!), mussels (which I'm not a huge fan of) and other mariscos staring up at me from my plate, I felt a bit apprehensive before my first bite, and unfortunately it was for good reason! I much prefer homemade paella, but then again, we suspect we were the victims of a tourist trap, low-quality, high-price restaurant.
Balcon de Europa, Nerja
On the bright side, we viewed not one, but two beautiful brides entering the church across the plaza comfortably from our table that day. Nerja is idyllic in this sense that romance is oozing out of it…it's easy to see why everyone who's been here holds this charming seaside town in high regard.
Nerja makes for a beautiful seaside escape, and is a popular destination for European travelers. Many Spanish families escape the suffocating heat of the center of Spain, or the cooler north and own vacation homes here on the Costa Tropical. I recommend visiting anytime from May-September.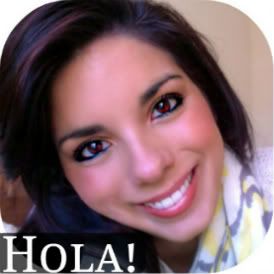 I'm Christine - a 25 year old expat living la vida Española on the Mediterranean coast in Spain!