Lisbon vs. San Francisco: Are the Comparisons True?
If you've heard someone talk about Lisbon, you've probably heard them compare it to San Francisco. But, is it true? Could Lisbon, founded in 1255, really have that much in common with San Francisco, founded hundreds of years later?
In short, yes. Lisbon and San Francisco do have some striking similarities:
1) The cable cars
2) They were both built atop seven hills
3) They're both situated on the water
4) They both have an orange suspension bridge
6) An affinity for colorful apartment buildings
7) Cool street art

But between the two, I left my heart in San Francisco.
Have you been to both SF and Lisbon? What do you think about the comparisons?
San Francisco in 48 Hours
I managed to pack in a lot of sight-seeing into just two days in San Francisco.
Here's what I did/saw:
Admired the skyscrapers in the Financial District
Saw the Christmas lights in Union Square
Sampled clam chowder (yes, in a sourdough bowl) and saltwater taffy
Explored Chinatown's gastronomy
Went to the Golden Gate Bridge
Strolled around Ghirardelii Square
Toured Alcatraz
Walked around the touristy Pier 39
Found San Francisco's curviest street; Lombard
Wished for bay windows
Though I've been to San Francisco before, it was great returning as it has been a few years. It definitely struck me as a livable city, and has been added on to my now rather long list of places in the world that I could definitely consider calling home for awhile.
Though 48 hours is enough time to see most of the major sights, it felt a bit rushed, and I would recommend at least 3 days to maximize your time in the city. I, however, had to return back south to visit with my family in San José, go wine-tasting and explore the super-charming towns of Carmel and Los Gatos. Stay tuned!
Where I Went in 2011
As the year wraps up, I'm looking back on how amazing it's been, and how lucky I feel to be enjoying these experiences. This year, though I added just one new country to my list, I added many new destinations and explored my adopted country even more thoroughly.
January
I started off 2011 fresh from a Christmas visit in my hometown of Seattle. I rang in the New Year in the gorgeous waterfront pueblo of Lekeitio in Basque Country and made several return trips throughout the year.
I also returned to Sevilla to explore and it grew on me even more.
February
A beach escape to Albuefeira, Portugal for a 3-day weekend convinced me that traveling in the off-season may be the way to go.
March
March was low-key, and I spent it exploring my own backyard; Tarifa, Spain.
April
In April, I returned to Granada, met my favorite Spanish footballer (Fernando Llorente!) and tried out an Arabic Spa for the first time. Sadly, Fernando was not present.
I also celebrated Semana Santa (Easter Week) in the Basque Country, where I dined at my favorite Basque chef's (Karlos Arguiñano) restaurant in the surfing town of Zarautz.
May
May marked the arrival of feria season in Spain. I went to Jerez de la Frontera for a gorgeous weekend of rebujitos, Andalusian horses, flamenco dresses and more!
June
June-August I severely slacked on blogging as I was busy entertaining visitors throughout the summer months. In June, I took a beautiful train-ride up north to Madrid to meet some friends, went back to Bilbao for a weekend, moved apartments and counted down the days until my family arrived!
Then, I went to Zahara de los Atunes for a weekend of beautiful beaches and al fresco dining.
July
July was a busy, busy, month of traveling all over Spain and France. After getting over a yucky stomach bug, I traveled (still not 100%) to sweltering Sevilla and caught a plane to Paris!
My week in France consisted of seeing the Jardin de Luxembourg, eating all the French pastries I could get my hands on, going to Versailles and soaking up everything Parisian!
Then, I went to Tarifa, Ronda, Marbella, Granada and Nerja before I packed up the car and road-tripped from Andalucía to País Vasco. Along the way I stopped in Consuegra and saw the famous Don Quijote windmills, took a day-trip to Toledo, stopped in Madrid and finally arrived for a week of enjoying Basque culture.
Once in Basque country, I went pintxo-hopping (txikiteo) in Donostia, sight-seeing in Guernica+Bilbao and drove up and down the curvy Costa Vasca until we got to France, making stops in St. Jean de Luz and Bayonne.
On the way back down south, we stopped for a few hours in Salamanca and made it back down to the Costa del Sol.
Phew!
August
August was a bit more relaxed, spent enjoying every minute with my family. We explored Tarifa and Sevilla together, as well as Vejer de la Frontera, a traditional Andalusian pueblo blanco.
September
Back to Basque Country I went, this time to attend my first-ever Basque wedding! It was a fun night filled with lots of food (9 courses!) drinks, and dancing! 
October
A car-load of friends and I went to Granada for Halloween weekend, exploring the tea rooms in the Moorish quarter and partying until (almost) sunrise!
November
November was a super exciting month for me as I was heading home(!) to celebrate turning 25 and being there for my first Thanksgiving in 2 years. I spent a week in San Francisco before driving up through Northern Cal and Oregon until Seattle.
December
This month brings trips to Bilbao and Madrid for Christmas and ringing in 2012 respectively.
What a beautiful year it's been!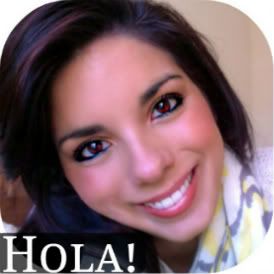 I'm Christine - a 25 year old expat living la vida Española on the Mediterranean coast in Spain!