Why Basque Country Needs to Be on Your Itinerary
Playa La Concha in San Sebastián, Basque Country
I often get e-mails from readers asking for my Spain travel advice. They give me a run-down of their itinerary and it always looks something like this: Madrid, Barcelona and somewhere in Andalucía (usually Sevilla or Granada). Once in awhile I might see a trip planned around a famous festival—like San Fermines (The Running of the Bulls) in Pamplona or Tomatina in tiny Buñol, but usually they just stick to this tried-and-true sun and sangria trail.
Plaza Nueva, Bilbao, Basque Country
Sounds like a pretty solid travel itinerary, right? Barcelona is a city I could never tire of and Andalucía is a must for a glimpse of the romantic Spain we dream of. But, I can't help but add my two cents and tell them they should really try to make it up north during their time in Spain. And by "really try" I actually mean if you don't include it you're making a big mistake.
Yup, I said it.
San Sebastián
The mysterious north of Spain seems to be the country's best-kept secret. From the wild coast and fresh seafood of Galicia, to the crisp cider and snow-capped mountains of Asturias and the rolling green hills and Michelin-starred restaurants of Basque Country, the north of Spain is by no means untouched by tourism. But, it offers a completely different Spain than the one you've envisioned.
And Basque Country, a region special to me for several reasons, will be worth every penny it takes you to include it in your travel plans. Different people feel differently about well, different, places but—I've yet to meet a person who has been to Basque Country and didn't love the place. I'm not a gambler, but I'd be willing to bet Basque Country will have the same effect on you too.
You'll eat delicious pintxos, which kick tapas a$$ any day:
You'll wash it down with Txakoli, a crisp, white wine:
You'll admire how Bilbao balances its industrial past with its modern present
You'll walk mouth agape in San Sebastián
…but most of all you'll wonder why a place so beautiful is one many seem to have never even heard of. So, I'm feeling generous and I'm letting the secret out. Go to Basque Country, and thank me later.
Where I Went in 2011
As the year wraps up, I'm looking back on how amazing it's been, and how lucky I feel to be enjoying these experiences. This year, though I added just one new country to my list, I added many new destinations and explored my adopted country even more thoroughly.
January
I started off 2011 fresh from a Christmas visit in my hometown of Seattle. I rang in the New Year in the gorgeous waterfront pueblo of Lekeitio in Basque Country and made several return trips throughout the year.
I also returned to Sevilla to explore and it grew on me even more.
February
A beach escape to Albuefeira, Portugal for a 3-day weekend convinced me that traveling in the off-season may be the way to go.
March
March was low-key, and I spent it exploring my own backyard; Tarifa, Spain.
April
In April, I returned to Granada, met my favorite Spanish footballer (Fernando Llorente!) and tried out an Arabic Spa for the first time. Sadly, Fernando was not present.
I also celebrated Semana Santa (Easter Week) in the Basque Country, where I dined at my favorite Basque chef's (Karlos Arguiñano) restaurant in the surfing town of Zarautz.
May
May marked the arrival of feria season in Spain. I went to Jerez de la Frontera for a gorgeous weekend of rebujitos, Andalusian horses, flamenco dresses and more!
June
June-August I severely slacked on blogging as I was busy entertaining visitors throughout the summer months. In June, I took a beautiful train-ride up north to Madrid to meet some friends, went back to Bilbao for a weekend, moved apartments and counted down the days until my family arrived!
Then, I went to Zahara de los Atunes for a weekend of beautiful beaches and al fresco dining.
July
July was a busy, busy, month of traveling all over Spain and France. After getting over a yucky stomach bug, I traveled (still not 100%) to sweltering Sevilla and caught a plane to Paris!
My week in France consisted of seeing the Jardin de Luxembourg, eating all the French pastries I could get my hands on, going to Versailles and soaking up everything Parisian!
Then, I went to Tarifa, Ronda, Marbella, Granada and Nerja before I packed up the car and road-tripped from Andalucía to País Vasco. Along the way I stopped in Consuegra and saw the famous Don Quijote windmills, took a day-trip to Toledo, stopped in Madrid and finally arrived for a week of enjoying Basque culture.
Once in Basque country, I went pintxo-hopping (txikiteo) in Donostia, sight-seeing in Guernica+Bilbao and drove up and down the curvy Costa Vasca until we got to France, making stops in St. Jean de Luz and Bayonne.
On the way back down south, we stopped for a few hours in Salamanca and made it back down to the Costa del Sol.
Phew!
August
August was a bit more relaxed, spent enjoying every minute with my family. We explored Tarifa and Sevilla together, as well as Vejer de la Frontera, a traditional Andalusian pueblo blanco.
September
Back to Basque Country I went, this time to attend my first-ever Basque wedding! It was a fun night filled with lots of food (9 courses!) drinks, and dancing! 
October
A car-load of friends and I went to Granada for Halloween weekend, exploring the tea rooms in the Moorish quarter and partying until (almost) sunrise!
November
November was a super exciting month for me as I was heading home(!) to celebrate turning 25 and being there for my first Thanksgiving in 2 years. I spent a week in San Francisco before driving up through Northern Cal and Oregon until Seattle.
December
This month brings trips to Bilbao and Madrid for Christmas and ringing in 2012 respectively.
What a beautiful year it's been!
Dreaming of Donostia
As the air cools down to something pleasant rather than stifling, the swimming pools close down, and the beaches empty out, I start missing summer. Not the uncomfortable, humid summer I found here in on the coast in Andalucía, but rather the warm, breezy, beautiful weather I found in the north.
Not every day was pleasant, but on those days when the sun came out it was perfection.
Just like my hometown of Seattle.
I had one of those perfect summery days during a trip with my family to Basque Country's gorgeous resort city; San Sebastián (or Donostia in Basque.)
The water reflected the same azure blue of the sky, the city was buzzing with people out sun-bathing and strolling…it was one of those days I was reminded why San Sebastián always calls me back.
It was one of those days I never wanted to see the end of:
Yes, the water was really that blue. And ombre.
After pintxo-hopping and showing them around this Parisian inspired city, we headed back to the beachfront promenade just in time for sunset:
When is the last time you've had a perfect day? Tell me in the comments below!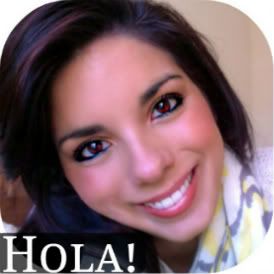 I'm Christine - a 25 year old expat living la vida Española on the Mediterranean coast in Spain!