Hiking to Morocco?
In the remaining days of winter last weekend, the sun shone brightly, the beachfront promenade was packed with people, and a few brave souls were already dunking themselves into the Mediterranean.
I'm all for staycations and exploring locally so I don't have to worry about things like backpacker insurance and what to wear to the airport. So, I set off into the sunshine, and I opted to hike to Punta Carnero, a picturesque point with a lighthouse that I've heard locals talk up excitedly, but a local attraction I'd never made it to.  
At a mere 15km, Punta Carnero is the narrowest point between Europe and Africa. Making it to the end of the hike meant to be rewarded with panoramic views of the Strait of Gibraltar: watching the ships chug along in waters composed of the Mediterranean and Atlantic, birds circling overhead, and marveling at the fact that Morocco seemed only a stone's throw away.
The vast continent of Africa spread out before my eyes. My feet planted firmly in the soil of a first world country, my mind absorbing that the land laid out before me is in many ways, so different from where I stood.
Here's what I saw:
Coastline hiking!
Poppies
El Faro (The Lighthouse)
Signs of Spring :)
The lighthouse with Morocco/Ceuta in the back
Hiking through countryside 
Gibraltar
More flowers!
That's Morocco behind the tree!
Disclosure: This post was made possible by moneysupermarket.com
Guest Post—Spain on a Budget: It is Possible?
Travelling can be expensive, no matter where you go. It can be especially expensive if you enjoy the finer things in life or if you have family in tow. But budget restrictions shouldn't mean that you should give up your travelling dreams or your perfect holiday abroad – it is possible to do things on a budget no matter where you head to.
If Spain is the place that takes your fancy, there are plenty of options open to the budget traveller, it is just a case of avoiding the pitfalls which could make the trip twice as expensive:
 Avoid City Centre Attractions
It is common knowledge that city centre attractions, cafes, restaurants and shops are often significantly more expensive than those found on the outskirts of town or in more rural areas. Barcelona, Madrid and other major cities are no different and spending the majority of your time eating out here will eat into your funds. A solution could be to avoid the major cities and head to more budget friendly resorts that specifically cater for holidays and visits on a shoestring. Benidorm and the whole of Costa Blanca are good options if you want places to go which are interesting and fun but also affordable. 
Head to the Beach
There are lots of positives about spending most of your holiday time at the beach. Not only will you come home with a gorgeous tan, but you will also find that you do not spend as much as you do when trudging around expensive cites for hours on end. Whilst of course you may want to spend a day or two exploring the local area, the beach offers fun, excitement and pleasure for free – always a good thing! You could also look into cheap holidays all inclusive as these allow you to save money during the day too.
Experience Street Food and Independent Restaurants
Dining out every night at Michelin stared restaurants will of course add up. But just because you do not want to splash out every night does not mean you have to eat in the blandest restaurants or survive on sandwiches everyday. Instead, try some of the street food stalls or local restaurants. Often you will find that the street stalls and small, tucked away restaurants are frequented by locals rather than tourists. This is because they are more often than not tasty, budget friendly and the service is more personal to boot too.
Spain has so much to offer, whether you are a luxury traveller or a budget holiday-maker. If you are determined to enjoy Spain holidays on a shoestring, it is possible without missing out on any of the fun. Just make sure you don't fall into any of the tourist traps!
Disclosure: This post was written and made possible by Ricky Durrance for Beat the Brochure. 
Carnaval in Cádiz via Instagram
After spending my first Carnaval in Cádiz back in 2010, I knew I'd be back. Though that first visit took me there on a Saturday night, braving the cold, the bottle-filled streets and the mobs of people until the wee hours of the morning, this year, I was content with settling for a Sunday day-trip instead.
If I thought going in the day would mean I'd be missing out on the party—I was dead-wrong.
Carnaval surges full-steam ahead throughout the week and Sunday was just as crazy as Saturday night. However, instead of rain and chilly temps, I said "Salud!" with Rebujitos and Cruzcamp in the sunshine, and found there were just enough people to fill the streets while also making moving around the city an option.
If you choose to go on a Friday or Saturday night, realize you'll be packed in a crowd and it will be frustrating trying to move anywhere. Passing around a bottle of manzanilla with your amigos and being stranded in the middle of a plaza with no where to tinkle is not my idea of a good time.
That's why I heartily recommend going on Sunday instead.
You'll get to see everyone's costumes much more clearly in the sunlight.
You'll even find quiet pockets of the city as you snake around the streets.
Bartenders won't be grumpy—yet.
You'll be able to enjoy bar-hopping with much more ease of getting around.
You'll run into cuartetos and chirigotas performing in each plaza.
You'll see this ancient city bathed in sunlight.
The Catedral is prettier at sunset than at 3AM anyway.
You'll enjoy beachside drinks.
You'll see peeks of the city at night.
You'll get to watch the sunset over the Atlantic before you head home to a nice, warm bed.
Have you ever been to a Carnaval celebration?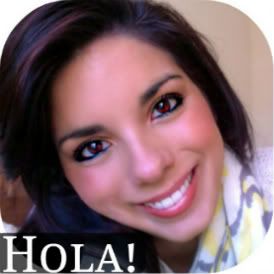 I'm Christine - a 25 year old expat living la vida Española on the Mediterranean coast in Spain!