Why Basque Country Needs to Be on Your Itinerary
Playa La Concha in San Sebastián, Basque Country
I often get e-mails from readers asking for my Spain travel advice. They give me a run-down of their itinerary and it always looks something like this: Madrid, Barcelona and somewhere in Andalucía (usually Sevilla or Granada). Once in awhile I might see a trip planned around a famous festival—like San Fermines (The Running of the Bulls) in Pamplona or Tomatina in tiny Buñol, but usually they just stick to this tried-and-true sun and sangria trail.
Plaza Nueva, Bilbao, Basque Country
Sounds like a pretty solid travel itinerary, right? Barcelona is a city I could never tire of and Andalucía is a must for a glimpse of the romantic Spain we dream of. But, I can't help but add my two cents and tell them they should really try to make it up north during their time in Spain. And by "really try" I actually mean if you don't include it you're making a big mistake.
Yup, I said it.
San Sebastián
The mysterious north of Spain seems to be the country's best-kept secret. From the wild coast and fresh seafood of Galicia, to the crisp cider and snow-capped mountains of Asturias and the rolling green hills and Michelin-starred restaurants of Basque Country, the north of Spain is by no means untouched by tourism. But, it offers a completely different Spain than the one you've envisioned.
And Basque Country, a region special to me for several reasons, will be worth every penny it takes you to include it in your travel plans. Different people feel differently about well, different, places but—I've yet to meet a person who has been to Basque Country and didn't love the place. I'm not a gambler, but I'd be willing to bet Basque Country will have the same effect on you too.
You'll eat delicious pintxos, which kick tapas a$$ any day:
You'll wash it down with Txakoli, a crisp, white wine:
You'll admire how Bilbao balances its industrial past with its modern present
You'll walk mouth agape in San Sebastián
…but most of all you'll wonder why a place so beautiful is one many seem to have never even heard of. So, I'm feeling generous and I'm letting the secret out. Go to Basque Country, and thank me later.
Happy Friday! Here's a peek of my life lately though Instagram. Click on the link for the first week, which I did awhile back. Click on the photos above to see them enlarged+captions.
I'm off today on a road trip through the entirety of Spain from south to north (Andalucía to País Vasco!). It seems in Spain we can't go a couple of weeks without having an extended weekend, or some holiday—but, I'm not complaining!
I won't be posting here on the blog until late next week, so in the meantime, follow my road-trip on my Facebook fan page or over on Twitter!
Have a wonderful weekend!
Lisbon: Not What I Expected
I look at visiting new cities as one may look at going on a blind date. Some cities you connect with and want to see again, while others leave little to be desired. Unfortunately for me, Lisbon, Portugal was the latter.
I usually never completely write off places and vow to never return, but honestly, I'd be hard-pressed to find a reason to return to Lisbon. It wasn't horrible, and there wasn't one particular bad experience that left a sour taste in my mouth, it was more like a series of small disappointments.
I'm not going to go into details, but it was far too many encounters with terrible service and rude people (and one instance of excellent service I'll tell you about later), underwhelming Portugese food, and a fairly dirty, run-down city.
But, I'm not going to dwell on the bad stuff.
Instead, I'm going to say what I liked about Lisbon, because I understand everyone experiences things different and I definitely don't want to prevent you from visiting Lisbon just because it wasn't my cup of tea.
The People
Just as much as my encounters with the locals made any chance for loving Lisbon impossible, there's always just as many nice people to balance things out. From the sweet old couple who gave me directions in their patient Portuguese, while I replied in Spanish, to an awesome waiter who hand-picked my meal, the people I met both made my day, and pissed me off all in one fell swoop!
The (Small) Resemblance to San Francisco
From the trams zipping around the city, to the slightly-less-impressive Golden Gate lookalike, there were little reminders of San Francisco around Lisbon. I can dig that.
The Cupcakes?
The whole cupcake craze just hasn't hit Spain as hard as in other places. The major cities may have a shop or two, but since I'm not in Barcelona or Madrid too terribly often, I turned to my friend Google to see if Lisbon had cupcakes, since I was visiting. I found this most adorable cupcake shop that reminds you of a continuous giant tea party. I may or may not have tried Red Velvet, Coconut AND Strawberry Cheesecake in one weekend. They were to die for!
The Neighborhoods
Thanks to the advice of fans over on my Facebook Page, I was able to narrow down the best neighborhoods to spend my time in Lisbon. Barrio Alto and Chiado was where I spent most of my time, dining at little hole-in-the-wall establishments, wandering through the parks and plazas and snapping away with my camera.
I've been to my fair share of European capital cities, and Lisbon, I'm sorry, but you're just not my type.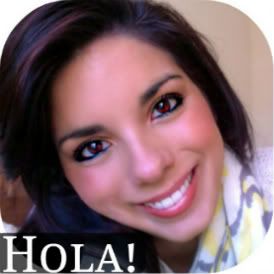 I'm Christine - a 25 year old expat living la vida Española on the Mediterranean coast in Spain!