Andalusian White Town: Vejer de la Frontera
I kinda have a thing for Andalusia's pueblos blancos. Maybe because they remind me a lot of my beloved Greek Island towns, or maybe because they're largely untouched by tourism, contain authentic local cuisine, and represent an unmistakably Andalusian slice of life amongst their white-washed buildings and narrow streets. Either way, I'll never tire of exploring a new pueblo blanco.
Though they might all look fairly similar since they're awash in white and usually perched on hill-tops, I find them unique in their details. This pueblo blanco in particular, Vejer de la Frontera, is unique because it was under Moorish rule for much longer than the others—up until 1250.
It's deeply rooted in its Moorish past, so much that women of Vejer were known to wear floor-length, black, cloaks until as recently as the end of the 20th Century. (Note the photo in the middle which depicts the traditional clothing.)
Vejer is dramatic in its location atop a super-steep cliffside, surrounded by pastures on one side and pine and cork tree forest national parks on the other. It's also strategically located next to the Atlantic coastline and some of Spain's most pristine beaches.
Within the town, you'll walk through the old medieval part, and the newer part, which blend together nearly seamlessly in their typical white-washed, humble design. Peek through open doorways to typical flower-filled Spanish patios, which families used to use to collect rainwater via drainage into a well, but are now used for seeking solace from the summer heat.
Stop by the town's church (free), which is a unique mixture of both Moorish (Mudejar) and Visigothic design. It shows its age and is quite simple compared to many churches in Spain (it lost a lot of its riches during the Civil War), but contains a beautiful altar inside.
Vejer itself makes for a perfect day-trip, and if you go explore the surrounding national parks and beaches you could make a weekend of it.
What's your favorite pueblo blanco?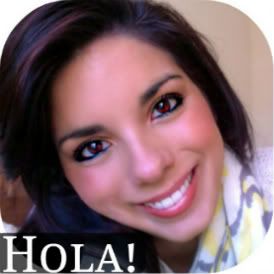 I'm Christine - a 25 year old expat living la vida Española on the Mediterranean coast in Spain!