Photos: Springtime in Western Europe
Finally, Spring is here! Back home, Spring is usually a slightly warmer but equally wet and gray time of the year, but here in southern Spain? The sun is shining, the flowers are blooming and I'm counting down the days until I can lay out on the beach (usually possible in April!) Okay, I also know it's warming up outside because a mosquito bit me (on the face!) twice in my sleep last night and my crazy neighbors are getting louder (coming out of hibernation, perhaps?!) Moving on…
So what else do I adore about Spring other than the weather and it being the perfect time to travel? It makes for great photography. Enjoy a few of my favorite shots from springtime in Europe:
Albufeira, Portugal
Sevilla, Spain
Bilbao, Spain
Ronda, Spain
Zurich, Switzerland
Mykonos, Greece
Ronda, Spain
Want more springtime inspiration? Check out La Belle in France's post on spring arriving in Provence, France. Adieu!
A sampling from a short stop-over in Zurich, April 2010.
It's no wonder why this pristine Swiss-German city, "the gateway to the Alps", has been rated one of the top cities in the world for quality of life, everyone on the street appeared utterly happy. As the financial capital of Switzerland, it had the hustle and bustle/big-city feel, but with a backdrop as stunning as Lake Zurich and the Swiss countryside, one couldn't help but feel relaxed. I plan to return soon and explore more! Fun fact: Zurich has over 1,030 fountains, all of which have water so clean, residents prefer to fill up here than buy wasteful one-use bottles.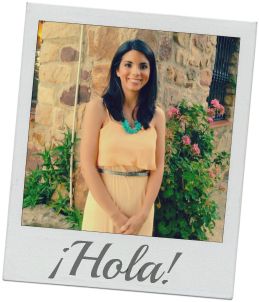 I'm Christine - a 25 year old American expat living la vida Española on the Mediterranean coast in Spain!