My ABC's of Travel
A fun A-Z survey to get to know the travel secrets of our favorite travel bloggers. If you're chosen, fill it out and choose 5 travel bloggers you want to know more about!
A: Age you went on your first international trip: I was a newborn when I went to Mexico for the first time, a child when I went to Canada, and 21 when I first traveled to Europe.
B: Best (foreign) beer you've had and where: Honestly, I'm not a big beer person, so my answer will probably disgust purists. My favorite beer is actually hardly a beer at all. It's a clara—Spain's take on a shandy: half light beer, half lemon soda. Rica.

C: Cuisine (favorite): Greek cuisine because it's so fresh and healthy and focuses on lots of veggies. I've honestly had hundreds of meals in Greece, and have never, ever had something I didn't enjoy. From fresh gyros sold on street-corners, to homemade mousakka, saganaki or horiatiki, I am absolutely in love with Greek food. A close-second is a tie between Mexican and Spanish cuisine. I love the spiciness of Mexican food and how it's completely comfort food, and the simplicity of Spanish food…unless it's from Basque Country, then things start to get quite shaken up and exciting!
D: Destinations, favorite, least favorite and why: My favorite will always be Greece because that's where I first really fell in love with traveling. Least favorite is tough, because every place has something offer, even if only perspective, but Tangier, Morocco isn't a place I'd probably return to. I loved walking through the Medina, but there wasn't much to see outside of this (or more likely, I probably didn't do my research!)—though I'd happily return to Morocco to explore Chefchaouen, Rabat or Marrakesh!
E: Event you experienced abroad that made you say "wow": The ferias here in the south of Spain are truly magical. Flamenco dancing, music, drinking and dressing up.

F: Favorite mode of transportation: Trains for long distances, scooters for small cities and big islands, the underground metro for within big cities and my own two feet for quaint towns. I do miss my American (well, Japanese) car immensely however!

G: Greatest feeling while traveling: Connecting with locals despite a language barrier, capturing the perfect photo, enjoying an amazing dinner in a beautiful location with great company.

H: Hottest place you've traveled to: A three-way tie between Chihuahua, Mexico, Athens, Greece and Sevilla, Spain.
I: Incredible service you've experienced and where: Seriously the U.S. and Canada are just impeccable when it comes to customer service. Living in Spain has only accentuated how great the service back home is, because here it's a complete 180!

J: Journey that took the longest: Road-tripping from Seattle to Chihuahua, Mexico when I was about 6. Parents surprised my brothers and I with a few days in Disneyland. Years later, still one of my favorite memories ever.

K: Keepsake from your travels: I love buying local products like spices and coffee or a unique piece of jewelry. I have these gorgeous marcasite rings from Athens that I wear almost daily. And of course, photographs are my most cherished keepsake!

L: Let-down sight, why and where: The Louvre in Paris. Art fans may disagree, but it's just too crowded, too massive and way too overwhelming. Plus, Paris has a plethora of other more interesting museums like Musee D'Orsay.

M: Moment where you fell in love with travel: I think my family really instilled a love for travel inside of me. My mom studied abroad in Florence, Italy for a year and was always a huge supporter of me studying abroad, and my dad sharing his (well, our) culture with me and taking me to Mexico really opened my eyes and made me want to travel more.
My aunt was constantly traveling to Australia to visit our family and coming back with amazing stories and pictures, and my grandma was an Aussie expat in the States for the majority of her life! Then, my brothers, and their gfs/wives set me up with a travel fund for my college graduation. With their support and influence, I was born to travel.

N: Nicest hotel you've stayed in: I don't normally shell out a lot on hotels while traveling because 1) hostels are way more fun 2) I spend more time out exploring than in my hotel/hostel room and can't justify the costs.
One of the nicest I've stayed in would be the Fairmont Vancouver, it looks like a castle smack in the middle of downtown, or Kavalari Hotel in Santorini, Greece. The rooms are carved out of caves in the hillside with the most stunning views of the caldera and private patios. Not to mention the Greek yogurt, granola and fresh fruit breakfast was amazing!
Another favorite was Galaxy Hotel on the island of Naxos, in Greece where I stayed in a private bungalow, steps from a blue-flag beach. Talk about amazing!

O: Obsession—what are you obsessed with taking pictures of while traveling?: Easily, doors.

P: Passport stamps, how many and from where? 19. Frankfurt, Germany. Algeciras, Spain. Malaga, Spain. Tangier, Morocco. Seattle, USA. Madrid, Spain. Athens, Greece. Washington D.C., USA. London, U.K. Dublin, Ireland. Rome, Italy. And missing tons of stamps from my time within the Schengen Union!

Q: Quirkiest attraction you've visited and where: I think the US is full of weird roadside attractions like the Never, Never Land Park in Tacoma which is now apparently demolished. Creepy.

R: Recommended sight, event or experience: Scouting out the local street markets for shopping wherever you travel. It's a nice look into the daily life of your destination, and you'll almost always find delicious street-food, or unique souvenirs.

S: Splurge; something you have no problem forking over money for while traveling: Experiences. From horseback riding on the beach, to relaxing in an Arabic spa, I'm all about finding unique experiences to enhance your travels.

T: Touristy thing you've done: I took one of those guided tours through the Medina in Tangier where they take you to their cousin's carpet, ceramics and spice shops and try to hawk their fares. Though I do believe a guided tour with a local can be a great look into local culture, doing the whole tour bus thing just really isn't my style of traveling.

U: Unforgettable travel memory: Living in the center of Athens steps from the Acropolis and discovering so many different neighborhoods, cafes, bars and restaurants. A girl-friend and I went to this gorgeous club overlooking the Mediterranean one night. I still daydream about this place!

V: Visas, how many and for where? Um, a tourist visa for Europe? Spain residence papers are currently processing! :)

W: Wine, best glass of wine while traveling and where? Spanish Rioja wines have won my heart. Txakoli in the Basque Country, and Santorini whites.

X: eXcellent view and from where?: From the top of the hillside in the Basque village of Lekeitio, from Kerry Park in Seattle, and from Oía to watch the sunset in Santorini.

Y: Years spent traveling?: The most continuous travel has been while being an expat here in Europe, so that would be about 2 years!

Z: Zealous sports fans and where?: I went to a football (ok, soccer) game in Athens; Olympiakos versus Panathinaikos; two big Greek rivals. People were burning things in the stadium, tons of noisemakers going off, visitors sections surrounded by armed guards…craziness!
I would love to see the Travel ABC's of:
blog comments powered by

Disqus
bspontaneous reblogged this from christineinspain
4096colours liked this
christineinspain posted this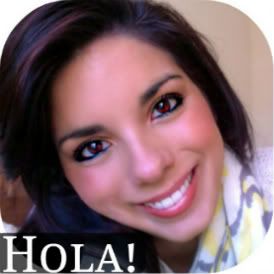 I'm Christine - a 25 year old expat living la vida Española on the Mediterranean coast in Spain!